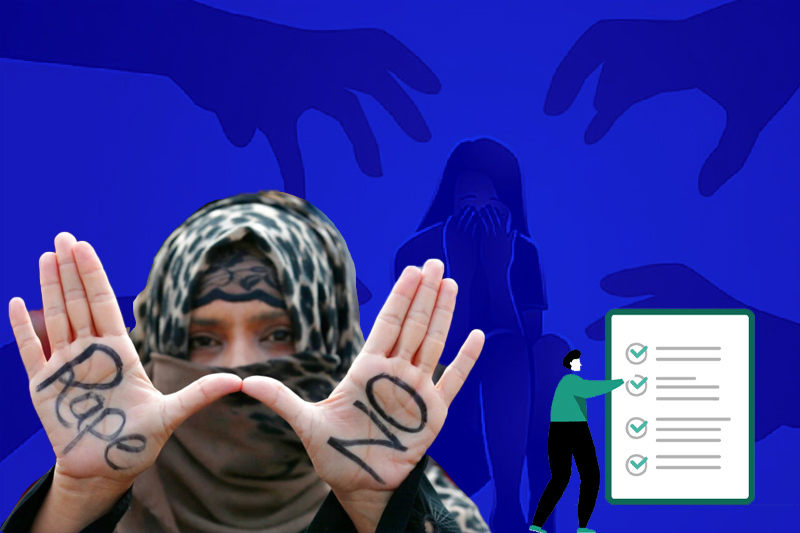 a woman is raped every two hours in pakistan
Pakistan – A woman is raped in the Islamic Republic of Pakistan every two hours, according to a recent survey conducted by Pakistani channel SAMAA TV's Investigation Unit (SIU) based on the data collected from the Punjab province's home department and Ministry of Human Rights. 
The survey found that while the rape cases of women spiked in the country, the conviction rate remained an abysmal 0.2 per cent. According to the data, around 21,900 women were raped in the country from 2017 to 2021, which meant that around 12 women were raped across Pakistan daily or one woman every two hours. 
Keep Reading
The survey said these reported cases of rape could be just the tip of the iceberg because societal stigma and taboos prevent women and girls from reporting the incidents to the police.
The data showed that rape cases continued to increase in the country. In 2017, some 3,327 rape cases were reported. In 2018, 4,456 cases of rape were reported across Pakistan. The report showed that 4,573 rape cases were reported in 2019, which dipped to 4,478 cases in 2020 before rising to 5,169 cases in 2021. In 2022, around 305 rape cases were reported across the country. As many as 57 cases were reported in May, 91 cases in June, 86 cases in July and 71 rape cases in August. 
According to media reports, around 350 rape cases were reported from May 2022 to August 2022 in the Punjab province of the country. However, no data was available about the first four months of 2022. 
In 2022, around 1300 cases of sexual violence against women were heard in 44 courts in Pakistan. However, only 4 per cent of the cases went to trial.
According to the Human Rights Commission of Pakistan, 1,957 incidents of honour killings were also reported over the past four years in the country.