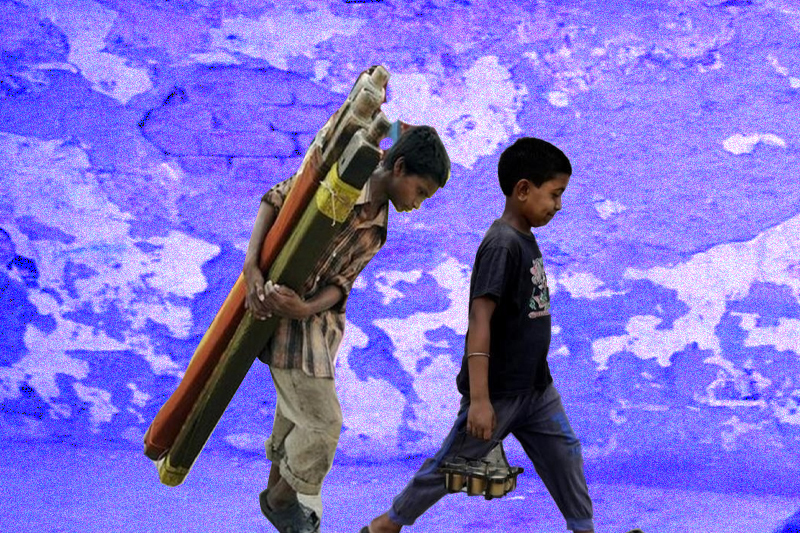 nine children rescued from factory during a
Officials spoke on Wednesday and said that 9- of the children were rescued by the Anti-Human Trafficking Unit of the Gautam Buddha Nagar police. These children were working in a garment factory in Noida. The children, including six girls and three boys, are from different parts of Uttar Pradesh and Bihar. And the police team rescued them after getting information on Tuesday.
Vinod Panwar, AHTU in-charge – told PTI that after getting information about the child labor in sector 65 they raided and found 9 children. The Child Welfare Committee was also part of the raiding committee.
Mr. Panwar told that after rescuing the child, his medical examination was done, after which everyone was admitted to the shelter home as per the rules.
Another officer, Devendra Singh from the raiding team said that some children worked for the past six months and some were for one year.
Keep Reading
What the operator of the factory said over this raid?
The operator of the factory said that two of the employees were 18 years old. And they have submitted the supporting documents.
Officers said to PTI, that all the things are under verification. So we all need to wait till the whole situation come clear between us.
Well, as the year is going to end and till now over 70 children have been saved by AHTU and Noida police from child labor. The act put a question mark that children are still very far from their fundamental rights.