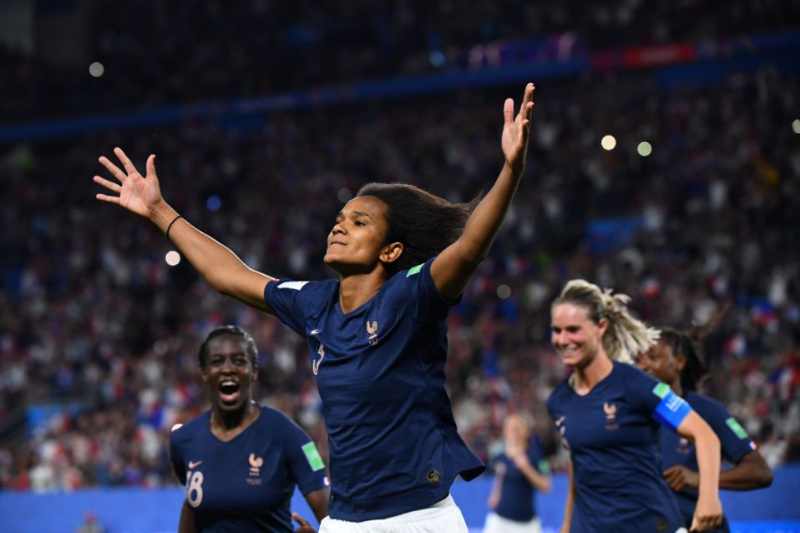 FIFA
Last updated on February 16th, 2021 at 07:09 am
Despite the generosity, it shows to sports, Qatar has shown gender discrimination as it snubbed women officials in a recently concluded match at the FIFA World Cup. Qatari officials were seen ignoring female officials who were referring to the match. 
Brazilians Edina Alves Batista and Neuza Back were ignored by the Sheikh who refused to interact with either. Both women followed instructions to walk straight past the royal. Apparently, the royal had first bumped all the males' participants and didn't do so with the women on the team.
In some devout Muslim cultures, it's believed that Islam does not permit physical contact with a person of the opposite sex, except for immediate family members. The royalty in question is Sheikh Joaan, who was wearing a facemask alongside everyone else on the podium. He handed out awards alongside FIFA president Gianni Infantino to all male participants. He is the younger brother of Qatari ruler Sheikh Tamim bin Hamad Al Thani and also holds the post of the president of Qatar's Olympic Committee.
The Qatar royalty at times has been pulled into controversy for ill treatment of migrant workers in their office. Unlike the Saudi Arabia, they still hold regressive work ethics and policies when it comes to women and migrant employees. They continue to believe in slave labour and treat their migrant employees in a similar fashion.
Even the building of the massive stadia to home the World Cup has been shrouded under blood and sweat of the migrant lot, which has been underpaid and ill-treated. Most have been forced to work under pressure of meeting targets, without proper food, rest or medical care.
Amnesty International has strongly criticized the treatment of migrant workers involved in preparation for the World Cup, labelling it "forced labour" and claiming that thousands have died in creating the stadiums and infrastructure.
In Qatar, like homosexuality is considered a sin, women's rights are also restricted due to the male guardianship law.