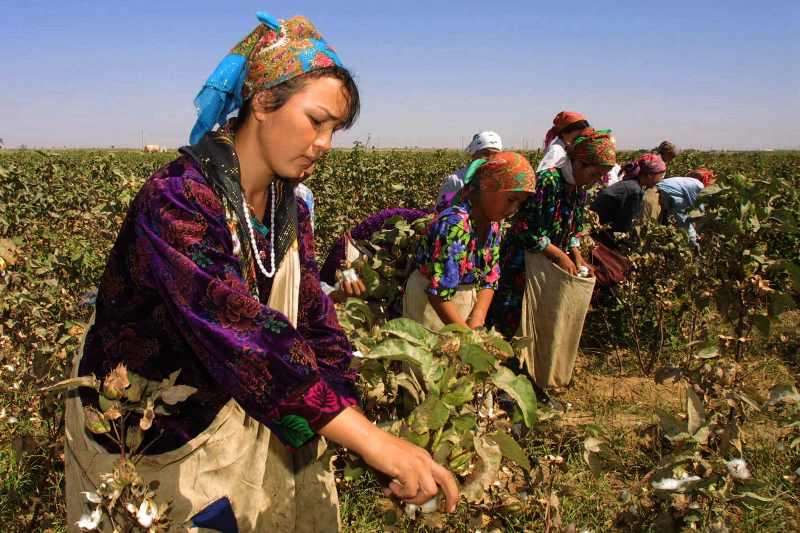 Uzbek Cotton Frees Children
It is finally good news in the starting of a new year as systemic abuse of power ends in the cotton trade.
This has been observed especially in Uzbekistan that was making use of underage children to work in cotton farms. According to a World Bank report, data was recently collected to see the demographic and age divide amongst the cotton pickers. It was observed that one in eight people of working age in Uzbekistan participates in the cotton harvest. This makes it the world's largest recruitment effort. Sixty-five percent of pickers were women, and the vast majority were from rural areas.
In the past, there has been systemic recruitment of students, teachers, doctors, and nurses. This has stopped completely. Today, more than 96 percent of workers in the cotton harvest work freely with fair pay and a working environment. 
In fact, it was reported that, this year, the share of cotton pickers that experienced coercion was 33 percent lower than that in 2019. However, some cases at the local level have reported where there has been threat tactics at play along with loss of privileges or rights if they declined an invitation to pick cotton.
Every year, the government itself would mobilize over a million citizens to grow and harvest cotton. All of this was done under force. Children would not be allowed to go to school. People from various walks of life would be picked and put to work. The government forced over a million citizens to pick cotton and deliver harvest quotas under threat of penalty, including expulsion from school, job loss, and loss of social security benefits.
According to the ILO reports, there is no mobilization of children in the field as of now. While the pandemic might have seen the return of migrants to earn money over the cotton harvests, there has been fair pay and work at play. It has also been confirmed that finally, Uzbekistan is replacing the old Soviet legacy state production system with a market-based model, with the necessary safeguards in place, including fair recruitment practices and adequate wages.
As of September 2019, an international outcry was in place to move against forced labor, especially involving children. It started in 2013 and since then has prompted several major clothing companies to boycott Uzbek cotton over the years. No wonder this bad publicity gradually has convinced the government to act responsibly.