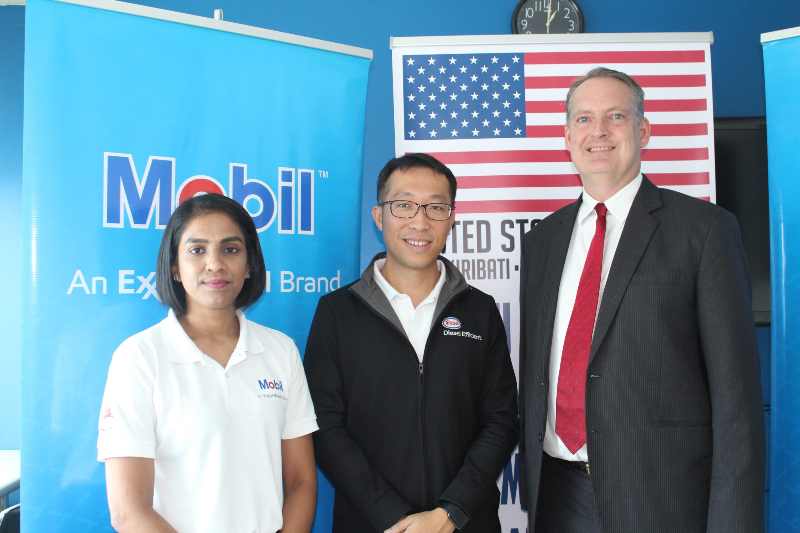 U.S Embassy in Fiji
On International Day of Women and Girls in Science, U.S. Embassy in Fiji and Mobil Oil has highlighted the significance of STEAM programs (science, technology, engineering, arts, and math) and urged countries' youth to make the most of science. 
On 11 Feb 2021, the sixth International Day of Women and Girls in Science Assembly was celebrated online at the United Nations Headquarters. 
Gender equality and Science are both essential for accomplishing global developmental goals, and the 2030 Agenda for Sustainable Development. In the course of recent years, the international community has put forth plenty of attempts in motivating and drawing in women and young women toward science and technology. However, it has been observed that they have been barred from partaking completely in science.
The United Nations General Assembly approved A/RES/70/212 pronouncing 11 Feb as the International Day of Women and Girls in Science to accomplish full and equivalent participation of women in science, and further, encourage gender equality.
Space Camp competition is for two middle school students to go to Space Camp in Alabama in mid-2021 and a Youth Leadership Program for 22 students from Tonga, Fiji, and Tuvalu to create community solutions that utilize STEAM to address environmental challenges.
Fiji's Mobil Oil Chief Executive Officer Adi Tamara expressed that the organization is committed to educating women on science and the requirement for more young people to seek STEAM degrees.