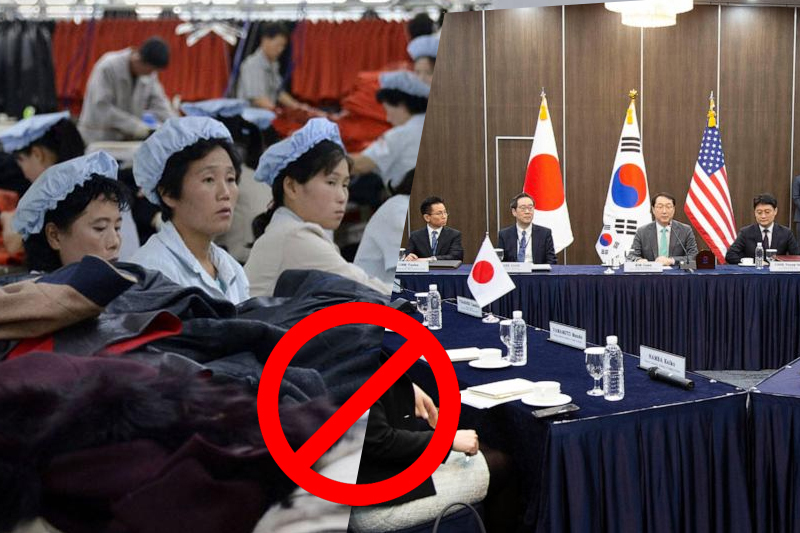 what's funding north korea's nuclear program
The top South Korean, Japanese, and US nuclear envoys met in Seoul on Friday to discuss how to cope with North Korea's growing nuclear arsenal. The North's recent weapons tests suggest it is not ready to return to talks, apparently showing its intent on acquiring more advanced missiles designed to attack the US and its allies.
Despite a number of UN sanctions and the Covid-19 pandemic-related hardships that have exacerbated its food and economic issues, North Korea still uses a substantial portion of its scarce resources on its nuclear and missile programs.
But what's funding its weapons program? Experts believe it's potentially the country's illicit cyber activities and the wages it receives from North Korean workers sent abroad, including Russia and China, despite an earlier UN order to repatriate all of them by 2019.
Although it isn't clear how many North Korean workers are still abroad, before the 2019 deadline passed, roughly 100,000 North Koreans were working in logging industries, construction sites and other places worldwide, according to the US State Department.
Keep Reading
Those workers used to bring North Korea approximately $200 million to $500 million in revenue every year, civilian experts had informed. Kim Gunn, the South Korean envoy, underscored the importance of cutting the revenue streams that fund the North's illegal activities.
The US envoy Sung Kim said North Korea is putting the security and prosperity of the entire international community at risk with its nuclear and missile programs and malicious cyber activities. Its hackers had stolen an estimated $1.2 billion in virtual assets in the last five years, South Korea's spy agency revealed last December.
Friday's trilateral meeting will potentially draw flak from the North. The country has long insisted that the UN sanctions and US-led military drills in the region point towards Washington's hostility against Pyongyang.
Although North Korea has said it had to focus on developing nuclear weapons in an effort to address US military threats, US and South Korean officials have stressed their intention of not invading the North.