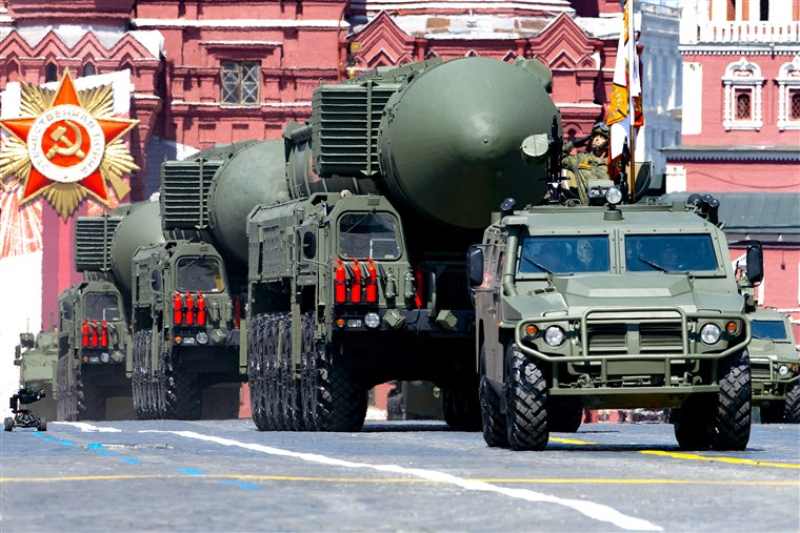 the nuclear arms control treaty
Last updated on February 16th, 2021 at 07:14 am
US and Russia have formally extended a key nuclear arms control treaty for 5 years until 2026
The United States and Russia on Wednesday officially extended the nuclear arms control treaty 'New START' (New Strategic Arms Reduction Treaty) for the next five years.
As per a statement issued by Russia's Foreign Ministry, the New START treaty will be operating in the form it was signed (on April 8, 2010), without any changes or additions until February 5, 2026. The ministry further stated that it exchanged diplomatic notes with US Embassy in Moscow and completed all internal procedures for the extension of the treaty.
This development has come days after Russian President Vladimir Putin and his American counterpart Joe Biden held a telephonic conversation over various issues. Russia's Foreign Minister Sergey Lavrov and US Secretary of State Antony Blinken also held a telephonic conversation on February 4, welcoming the extension of the agreement to limit strategic nuclear arms in a bid to improve international security and strategic stability.
In a statement on the official website of the US Embassy in Russia, Antony Blinken has noted that extending the New START Treaty confirms Washington has verifiable limits on Russian ICBMs (intercontinental ballistic missiles), SLBMs (submarine-launched ballistic missiles), and heavy bombers for the next five years.
"The New START Treaty's verification regime enables us to monitor Russian compliance with the treaty and provides us with greater insight into Russia's nuclear posture, including through data exchanges and on-site inspections that allow US inspectors to have eyes on Russian nuclear forces and facilities," the top diplomat added.
Blinken further stated that extending the Treaty will make the US, its allies and partners and the world safer, asserting that an unconstrained nuclear competition endangers the whole community.
Reportedly, Putin on January 29 signed a bill into law ratifying the extension of the New START with the US for the next five years.
In its statement, the Russian Foreign Ministry said that this decision is crucial to guarantee a necessary level of predictability and transparency in nuclear arms control while maintaining a balance of interests, noting that Moscow and Washington are the world's largest nuclear countries.
Negotiated between then-US President Barack Obama and then-Russian President Dmitry Medvedev in 2010, the deal came into effect in 2011. The New START treaty aims to limit arms deployment of each nation to 1,500 strategic nuclear warheads and 700 ICBMs, SLBMs and heavy bombers with nuclear weapons.
At the same time, the US has also informed that it will pursue China towards arms control in order to reduce the dangers from the Asian nation's increasing nuclear arsenal.
"The United States is committed to effective arms control that enhances stability, transparency and predictability while reducing the risks of costly, dangerous arms races," it added.