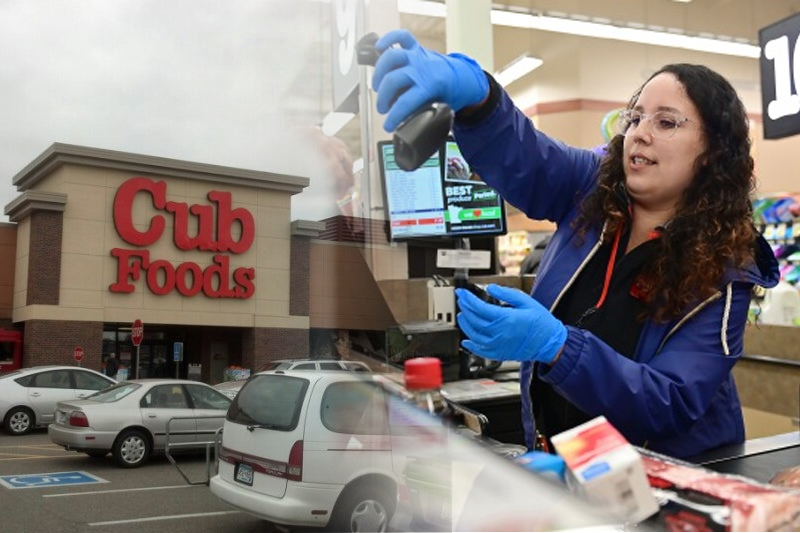 cub foods reach a tentative settlement with grocery workers
The union claims that by the spring of next year, employees will receive a pay raise ranging from $2.50 to $3.50 under the tentative agreement.
Minnesota's Maple Grove Just before the planned work stoppage on Friday, according to the union representing the roughly 3,000 grocery store employees, a tentative agreement was reached with Cub Foods.
Employees at the 33 corporately owned Cub Foods stores will receive a pay raise due to the tentative agreement by the spring of 2019, according to a press release from a UFCW Local 633 official.
Pam Wilson, head of the customer service at Cub – Eagan East, stated in a news release that "what we have done is we have re-written the history, and the future, for 3,000 souls, and countless ahead of us." "We are a stronger union now, and we will only keep strengthening our power together."
According to the release, the pay increase will range between $2.50 and $3.50 per hour. According to union representatives, part-time employees and retail specialists will benefit from the new agreement.
Following the tentative agreement, Cub Foods issued the following statement:
Cub is happy to report that it and UFCW Local 663 have tentatively agreed to a two-year contract that will give Cub team members in the Minneapolis and west Metro areas historic pay raises as well as ongoing access to comprehensive health, welfare, and retirement benefits, as requested by the union. Cub team members will resume their regular work schedule tomorrow morning as part of the tentative agreement, which will be put to the vote by Local 663 members next week. Our stores will be open and prepared to serve our customers and communities over the long weekend because we sincerely care about our Cub team members.
Keep Reading
If an agreement could not be reached, a work stoppage was planned for Friday and Saturday from 5:30 a.m. to 10:30 p.m. Better pay and stronger worker protections were some of the main demands made by the workers, though not all of the specifics of the new agreement have been made public.
"This is a group of people who gave unimaginable sacrifices to feed Minnesotans throughout the pandemic. The ability of these grocery workers to put together the most effective contract campaign the Twin Cities grocery industry has seen in decades is therefore not surprising, according to UFCW Local 663 President Rena Wong. "The bargaining committee feels that this tentative contract fairly respects, guards, and compensates our members. We are eager to inform the thousands of members of UFCW Local 663 of the agreement and to continue to welcome new members who are attempting to organize their workplaces.