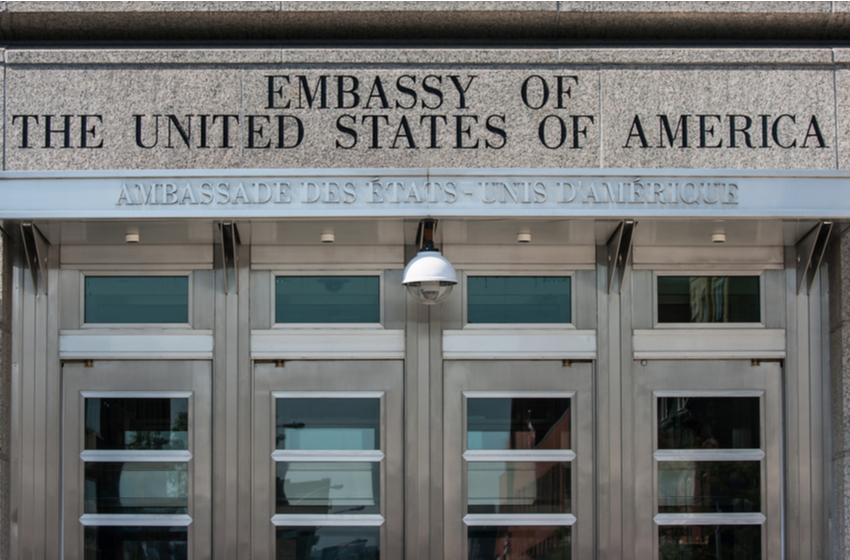 U.S. government has sanctioned an additional relief fund of $5.5 million to Nepal
Through the USAID (United States Agency for International Development), U.S. government has sanctioned an additional relief fund of $5.5 million to Nepal. The fund is aimed at mitigating the secondary impacts in Nepal due to Covid-19 crisis.
With this new fund amount, the total amount of relief aid provided to Nepal by the U.S. has reached $7.3 million during the COVID-19 crisis.
The US Embassy to Nepal stated that the additional aid is aimed to tackle the second order problems rising due to coronavirus infection in Nepal. The USAID will be coordinating with Nepal government to address the issues at hand.
The foremost sector where the funding would be mobilized to is for the financial recovery of small sector businesses. The other sectors where relief would be done are hard hit municipalities where strengthening of the existing partnerships would be the target. Also assistance would be provided to local governments and authorities to help assess the situation, plan and work towards socio-economic uplifting of areas impacted by Covid-19 pandemic. Investment in private sector will also go simultaneously to leverage the situation.
Randy Berry, the US Ambassador to Nepal commented on the US assistance provided to Nepal for Covid-19 fight and said, "Times of crisis like these are the truest test of a partnership, and we remain committed to building a more resilient, healthy, prosperous, and self-reliant Nepal during these hard times, and beyond."
USAID would also be providing assistance and support in health funding to conduct risk evaluation at community level, preparation of laboratories, case filing, surveillance and follow up along with preparing technical experts for quick response efficiently.
United States has been in a strong collaborative partnership with Nepal for over 70 years. The US Embassy to Nepal said in a press statement that till now US has extended assistance of over $1.5 billion to Nepal for developments in sectors including agriculture, education, health and socio-economic uplifting.