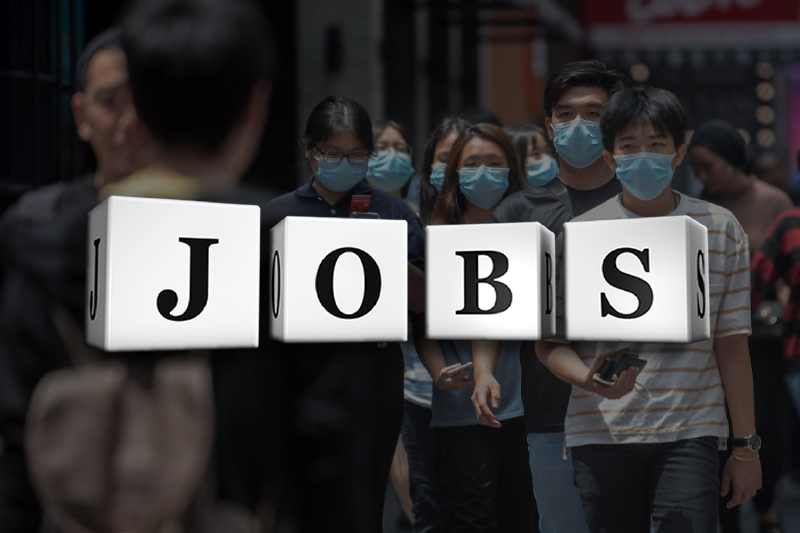 US jobs remained unfilled
As per the new report published in Wall Street Journal, despite the rate of unemployment in 2020, organizations couldn't fill occupations left open because of the coronavirus pandemic and the Trump team imposing a ban on the entry of foreign workers.
In 2020, the Trump administration had set up a series of the ban on foreign workers as the year progressed and limiting H-1B along with work visas, except farmworkers.
The fundamental finding for 2020, the Journal highlighted that despite soaring U.S. unemployment rate, companies that depended on foreign workers and had the option to stay open during the coronavirus crisis battled to fill in jobs, managers stated in the report by WSJ, and a study conducted by libertarian Cato Institute think tank.
The Journal cites a Cato think tank expert, Alex Nowrasteh, head of immigration studies, whose study reveals that the U.S. unemployed workers were not keen on positions held by foreign workers that were hired at lower and seasonal jobs market. However, the positions were abandoned with the visa restrictions on high-skilled foreign workers were not able to fill because U.S. workers were not qualified for those specific positions.
Moreover, the foreign worker's visa programs (H-4, H-1B, L-1, and so forth) that is just a little portion of the overall immigration process, yet the unexpected shortfall of that uncovered how such workers have become fixed at specific parts of the U.S. economy.
Amid the coronavirus pandemic, the year 2020 went without planning about having or not having foreign workers and reviewing whether those jobs that were left unfilled would be taken by US citizens as some anti-immigrant thinkers thought that there were occupations being taken by citizens.
"Since June, companies that figured out how to continue throughout the pandemic—from resorts to web developers state that they haven't had the option to discover the number of workers they require. Many downsized working hours, or sent jobs abroad," the Journal added.
While companies on the left (Economic Policy Institute) and right (Center for Immigration Policy) require lesser foreign employees to fill occupations and call for raising salaries to draw in local workers. However, a number of trade associations have requested the Biden team to uplift the visa ban introduced by the Trump administration.
As per WSJ, there has been a big decline in most of the famous visas – eg. H-1B visas that were 94% below from June to December last year, from what they were in in the year 2019; L1 visas saw a 95% dip, and a major decline of around 89% was seen in student and work-related visas.