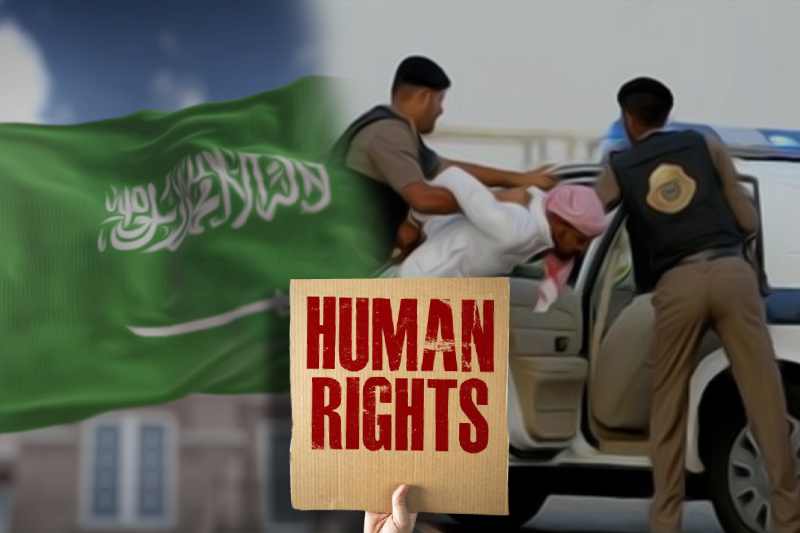 Saudi HRC
Saudi HRC has partnered with Alwaleed Philanthropies to launch human rights programs in Kingdom
The Saudi Human Rights Commission (HRC) Sunday launched a series of training programmes with the aim of protecting and promoting human rights in the Kingdom. Saudi HRC has collaborated with Alwaleed Philanthropies to launch a wide range of human rights training programs and workshops.
As per reports, the two institutions have signed a memorandum of understanding (MoU) with the aim of empowering women and youth in the Kingdom. With this partnership, the two agencies are working towards resolving the social and economic challenges faced by women and youth in the Kingdom. At the same time, they are working on enhancing the capabilities of stakeholders in the field of human rights and charity work. The Saudi HRC is also seeking to boost cooperation between national and international entities and institutions in the field of human rights. 
Furthermore, these programs are aimed at enhancing cooperation between various civil society institutions that are working in the field of human rights and facilitate the spread of awareness among concerned groups.
The MoU was signed in the presence of Princess Lamia bint Majed Saud Al-Saud, secretary-general, and other board members from Alwaleed Philanthropies. Besides the Saudi HRC and Alwaleed Philanthropies, these programs will also be monitored by the Office of the UN High Commissioner for Human Rights and a number of international and local human rights experts.
On the occasion of UN World Day of Social Justice on February 21, Saudi HRC chief Dr. Awwad bin Saleh Al-Awwad issued a statement noting that human rights are the responsibility of all sections of society, including the state, institutions, and individuals.
In the statement, he added that the commission is working towards strengthening human rights mechanisms and integrating human rights methodology in order to reinforce the capabilities of specialist workers.
Reportedly, the training programs will take place for two days with the focus on tackling local and international laws related to human rights and protection of rights at the national level. During the training workshops, the work of UN institutions, protocols, and treaties in promoting human rights will also be discussed.
During a virtual meeting with Dutch Human Rights Ambassador Bahia Tahzib-Li earlier this month, Saudi HRC chief Awwad Al-Awwad highlighted various efforts taken by the Kingdom to support and promote human rights. He also underlined the comprehensive developments made by the leadership and crucial steps being taken to achieve sustainable development in line with the Saudi Vision 2030.