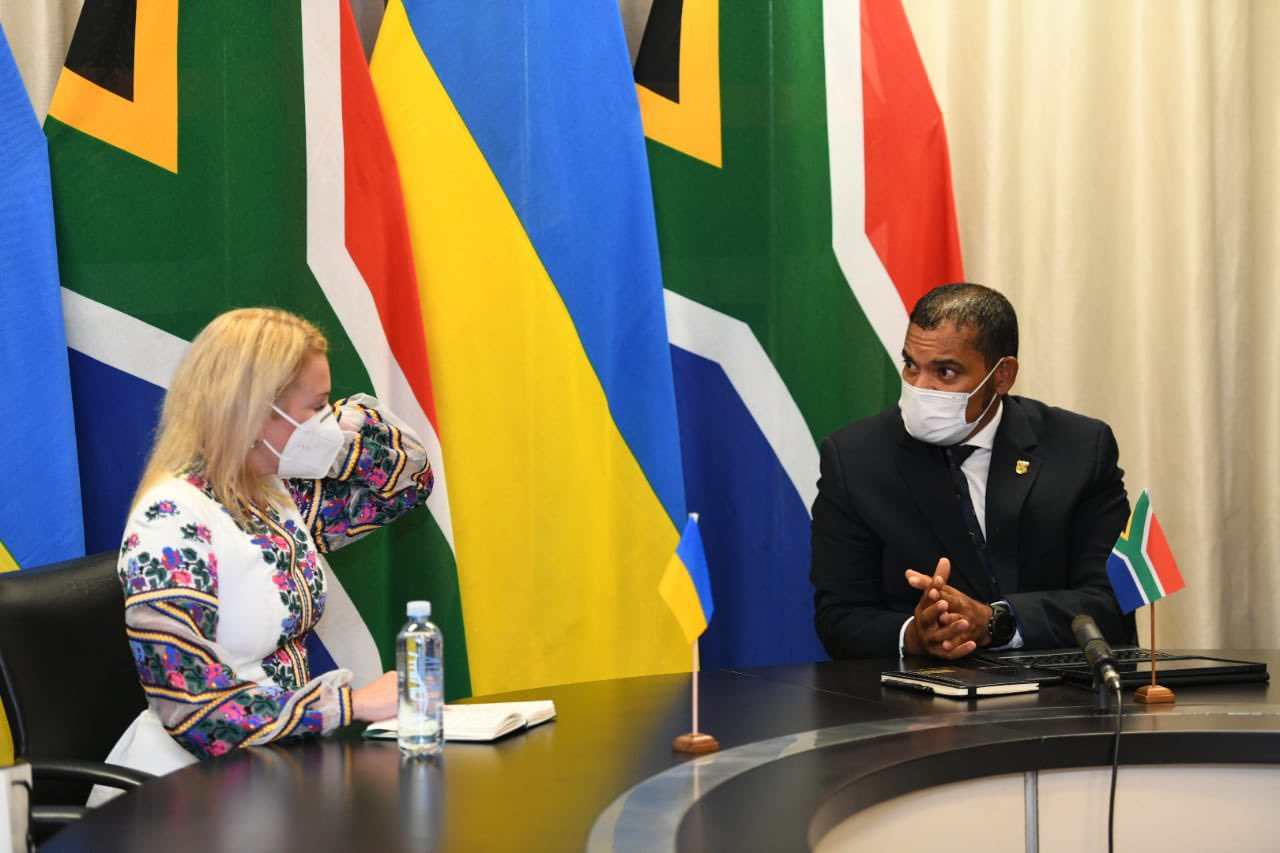 embassy of ukraine to south africa
Last updated on April 14th, 2021 at 11:46 am
 Embassy of Ukraine to South Africa is preparing for Ukrainian Trade Mission in full swing. The mission would be chaired by Taras Kachka, Trade Representative of Ukraine and is scheduled to take place in mid of April.
Ambassador of Ukraine to South Africa Liubov Abravitova made an announcement in this connection during the panel discussion called "New Partnership in Times of Pandemic". The discussion was organized by the Ukrainian Prism Foreign Policy Council on April 2. The Ambassador said that South Africa is a G20 nation and also the second largest economy in Africa. But it still exists as a rather "blind spot" in Ukraine's foreign policy. To elaborate on this, till date no high-level visit has taken place by Ukraine to South Africa, the last visit of the Ukrainian foreign minister being held in 2001.
Related Posts
The ambassador of Ukraine to South Africa further added that African nations can be brought into paradigm of political dialogue only through channel of economic cooperation. She noted that this is the reason why the Ukrainian Embassy in South Africa is acting in a wide spectrum to do everything possible in its power to boost the interest and encourage its African partners to initiate a dialogue.
"We are actively preparing for the Ukrainian Trade Mission led by Trade Representative of Ukraine Kachka which will take place in April. Sectoral meetings were held with the participation of business representatives of both countries, contacts of various intergovernmental commissions were established and updated. In the parliamentary dimension, we created a group of parliamentarians responsible for cooperation with South Africa," Abravitova said.
The Ukrainian Business and Trade Association said that the Trade Mission of Ukraine to South Africa is scheduled to be held between April 13-18, 2021.