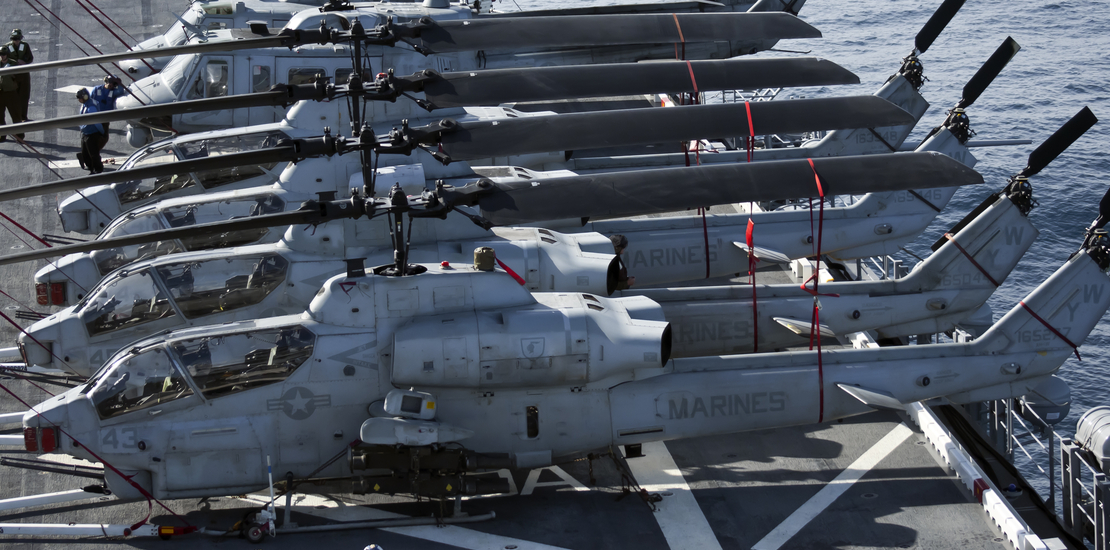 Human Rights Watch has opposed U.S. deal with Philippines of selling attack helicopters
Human Rights Watch has opposed U.S. deal with Philippines of selling attack helicopters worth $2 billion approximately.
On Friday, the Human Rights Watch organization released a statement in which it called upon the United States Congress to 'block or delay sales' until the Philippines government agrees to "adopt major reforms to end military abuses and hold those responsible to account."
The deal includes sale of six Boeing multi-role combat helicopters that are worth about $1.5 billion and six Bell attack and reconnaissance helicopters that are worth around $450 million.
The organization raised its concerns regarding this chopper deal in view of the history of Philippines military of violating human rights and war crimes "during counter-insurgency operations against the communist New People's Army and Moro armed groups."
Human Rights Watch has pointed out the government to have failed to hold the responsible people accounted for human rights violations.
Statements released by Philippines Embassy in U.S.
The Philippines Embassy in Washington D.C. released a statement today supporting the chopper deal. The Embassy said in defense of the sale that the country's "defense modernization program has been pursued by past administrations as well."
The Embassy in Washington further said that the "defense program was critical to national security" and criticized that "certain groups" are taking advantage of this situation to "advance their own political agenda."
In 2016, U.S. Senator Ben Cardin blocked the deal of about 26,000 assault rifle sale to Philippines National Police due to human rights violations in the country.
The Human Rights Watch has accused Philippines government of various crimes like killings of civilians, extrajudicial executions, mistreatment of displaced people and random attacks.
The organization has also raised concerns over the Philippines President Rodrigo Duterte's drug war that led to the death toll of about 5600.