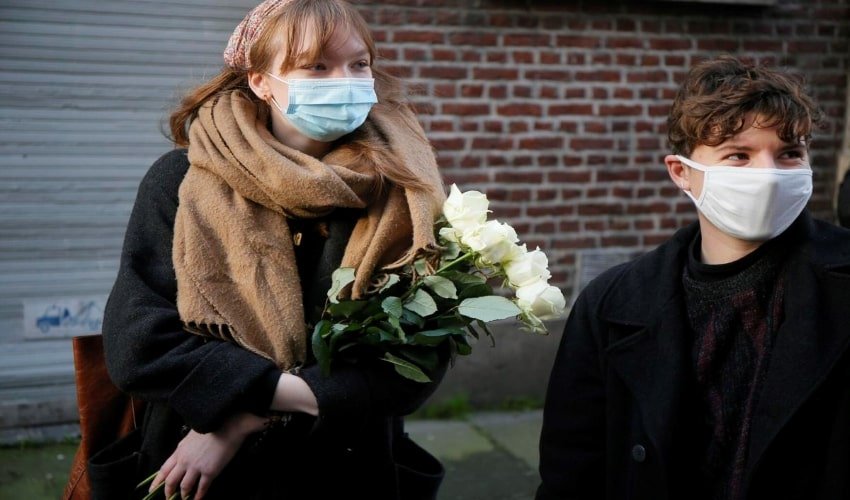 Thousands of high school students are protesting against the school after the suicide of their transgender friend.
A lesson on human rights comes once again from young people to adults in France. Where thousands of high school students are protesting against the school after the suicide of their transgender friend. She had many projects. She wanted to work in the humanitarian sector. Also, she was passionate about fashion, makeup, English literature, and philosophy. Fouad's friends say today. The girl 17-year-old took her own life last Wednesday, after embarking on a troubled path of gender identity change. Her schoolmates are mobilizing in these hours to denounce the lack of tolerance towards transgender pupils such as Fouad in French public schools.
She cannot wear the skirt…
The young transexual woman had begun to dress as a girl, and a few weeks ago, she appeared in a skirt at the Fenelon school in Lille on the Deûle River, near France's border with Belgium. The protests begun after a teacher stopped some comrades of Fouad in the corridors of the college. In a video posted on social networks, you can see an excerpt of the exchange between Fouad and the institute president. "I understand your desire to be yourself. I understand it very well," says the executive filmed without her knowledge. "All that is done to accompany you in the best possible way. Because, once again, there are different sensitivities according to age and education." The director was banning her from wearing a skirt to school. "But they are the ones who need education, not me. I don't understand what the problem is," Fouad replied in tears.
Mardi, une jeune fille transgenre, Fouad/Luna s'est suicidée après avoir subi de la #transphobie et de la transmisogynie de la part du personnel éducatif de son établissement à Lille. – Lettre ouverte, par Queer – Education sur @MediapartBlogs https://t.co/Dd1LsyJ0zc

— Mediapart (@Mediapart) December 18, 2020
After the discussion with the director, the young transgender was still able to go back to school dressed as she wants. But her discomfort continued. Fouad committed suicide in a reception center where she was living. Her family situation was also complicated. "Fouad, of North African descent, suffered both gender and racist discrimination inside and outside the school," said her friend Annabelle. "She was suffering from deep pain that goes back a long time," Annabelle added. A pain exacerbated by the situation around her gender identity at school.
Yet another offense…
In communicating the death of Fouad, the high school management is still using today the male gender. That is another reason behind her companions' protests, calling to remember her by the female name she had chosen. The French High school launched a psychological support program to help young people overcome the shock of Fouad's death. A hundred teenagers gathered in front of the school today to pay tribute to the transexual student. The students organized a sit-in, respecting a silence minute, in front of the Fenelon high school in Lille entrance.