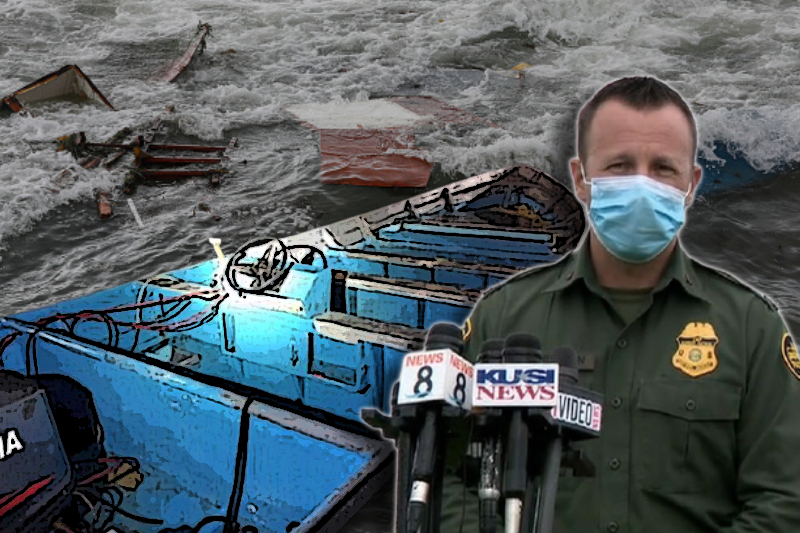 san diego migrant boat
A suspected migrant boat being smuggled with migrants has capsized off the coast of San Diego killing three people and around two dozen left injured. The 40 foot long cabin cruiser, hopelessly overcrowded, broke apart hitting on a reef near Point Loma off the San Diego coast on Sunday morning. Around 30 migrants onboard were tipped into the waters.
A large scale rescue operation was soon dispatched to help people who managed to reached the shore and rescued seven people from the waters. At around 10:30 local time rescue teams were alerted of the incident. San Diego Fire Rescue Lifeguard's Rick Romero said that first reports said 3 or 4 people needed help, but they quickly realized magnitude of situation and that it is going to be a much larger operation. He said, "Once we arrived on scene, the boat had basically been broken apart. Conditions were pretty rough: five to six feet of surf, windy, cold."
Related Posts
Boat captain has been taken into custody on suspicion of smuggling migrants. Jeff Stephenson, Supervisory Border Patrol Agent, said, "Every indication from our perspective is that this was a smuggling vessel used to smuggle migrants into the United States illegally. We haven't confirmed the nationality of the people involved, but our agents are with many of them at the hospital and the man who we believe was the operator… The investigation's still unfolding."
People that were being rescued off waters needed CPR, treatment for hypothermia and other injuries amid cold and strong current of sea. Large amount of debris of capsized boat was washed up on the beach. Later, jet skis and more rescue boats were brought in to support rescue operation.
Mr. Stephenson said in the news conference that many migrant boats are smuggled from Baja coastline of Mexico. "The smugglers, they don't care about the people they're exploiting. All they care about is profit to them. These people are just commodities. So you can see that in the way they treat them, inadequate safety equipment, really poorly equipped vessels and giving them minimal," he said.
He added that in 2020 the number of migrants influx through sea has raised by 92% as compared to the last year. US Customs and Border Protection (CBP) announced on Friday that it would be increasing patrol along the coastline to try deter smugglers.