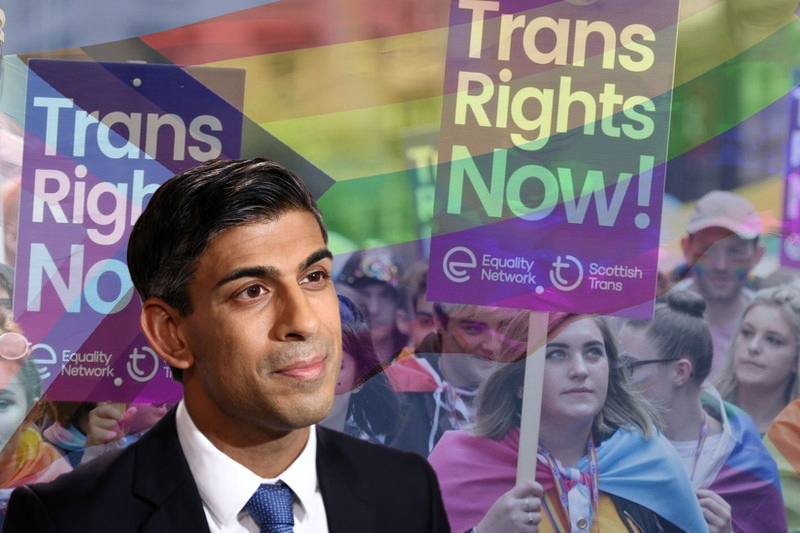 the british government will stop the scottish gender reform law
London: Sometime before on December 2022, the Scottish government passed a law by which they eased the procedure for people to change their gender. Now a new turn comes into this drama, the Government of British is all set to block this law. On Monday Alister Jack, a Scottish Secretary of London said that It is the first time the British have invoked the power to veto Scottish legislation which is in flux.
In December the Scottish Bills were approved. And you probably know that Scotland became the first country in the UK to give citizens the right to self-identify for gender change. The process eliminates the need for a medical diagnosis of gender dysphoria, and the government has also lowered the age for eligibility from 18 to 16.
Scottish Secretary Jack said they were using section 35 of the 1998 Scotland Act which gives access to the government of the United Kingdom to block or remove a bill becoming from the law. This means that the UK can interfere in the internal affairs of Scotland if they believe the subject may affect matters where the national government lies.
London's thinking behind it!
Though the thinking of London after blocking this law is that it will impact on some or many feminine lives. Some campaigners for women's rights also raised their voices in support of the UK by saying that the law can cause fear or threat to women's safety. The law could make it easier for violent men to get into single-sex spaces like bathrooms.
But some have supported the bill, saying that this bill can help the trans community and that there is no chance to create fear in the women's community.
Keep Reading
Though many other nations in the world are following this self-ID policy for making gender changes easier and more private. But for Scotland, this is not going to happen now!
What next for Britain?
Now that London is again interfering in Scotland's internal affairs by tossing their legislation, it could lead to a dispute between the countries. Scotland had warned England many times before not to interfere in internal affairs and to respect Scottish democracy. Scotland's claim that England is trying to dissolve democracy could lead to new hot spots in the region.