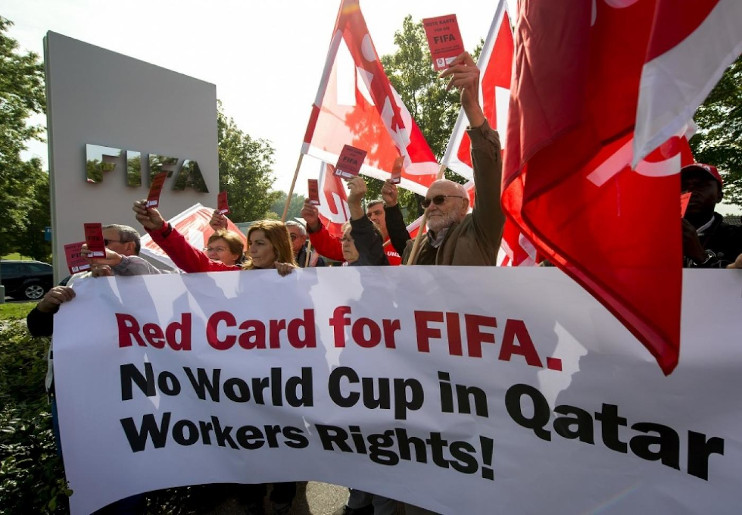 Researchers called on the Qatari government to take preventive measures to reduce sunlight injury to workers who work in sports facilities, which endangers their lives.
Researchers from the Fame Lab at the University of Thessaly followed up on workers 'conditions in Qatar, after reports that Doha did not report worker deaths caused by high temperatures to large levels.
Human rights stakeholders have previously confirmed that the Qatari authorities have failed to investigate cases of sudden deaths of hundreds of migrant workers who die there every year.
A report of the British newspaper "The Guardian" had indicated that Qatar was satisfied with the external examination before closing the files of the victims, most of them were Asian workers.
The majority of deaths in Qatar that are preparing to host the 2022 FIFA World Cup are classified as a result of sudden heart attacks during their sleep, at a time when most deaths are not dissected, for the authorities to return them to natural causes and close their files without research or scrutiny. According to the British newspaper.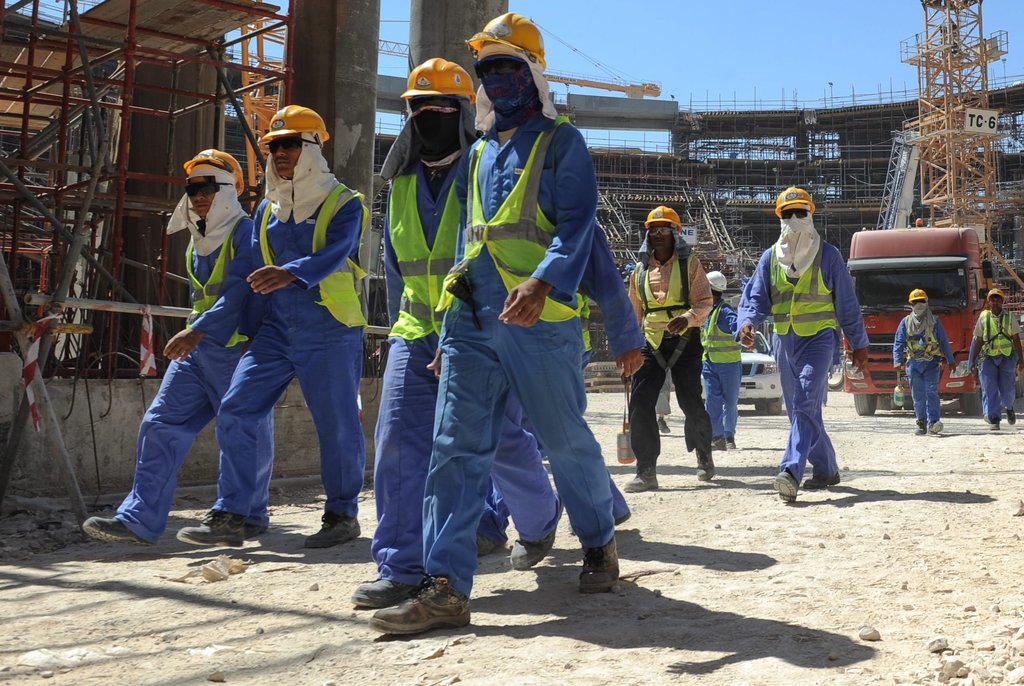 The Guardian's report came a week after another investigation in which it highlighted hundreds of thousands of workers who are exposed to lethal levels of stress due to continued work for more than 10 hours per day, amid high temperatures of up to 45 degrees Celsius, which are harsh working conditions that may cause In high blood pressure and pressure on the heart and blood vessels.
The Secretary-General of the Egyptian Organization for Human Rights, Issam Sheiha, indicated that it is not the first time that the media has addressed the issue of labor deaths in Qatar, as Spanish newspapers have already raised the subject, as well as reports on Amnesty International.
Sheiha said that Qatar continues to violate workers' rights, given the existence of laws in the country that allow these abuses, adding that Qatar is evading its international obligations to complete the facilities of the World Cup that it hosts, while the international system does not impose any sanctions, given that the vast majority of worker deaths come from poor countries.
Sheiha pointed out that the Qatari authorities have evaded the autopsies of the workers as they are fully aware of the size of the fatigue to which they have been subjected, in addition to the very difficult working conditions.
Sheiha called on the countries to which these workers belong to raise their cause in international forums, especially in conferences and seminars organized in the corridors of the United Nations. Read more news about Migrant workers