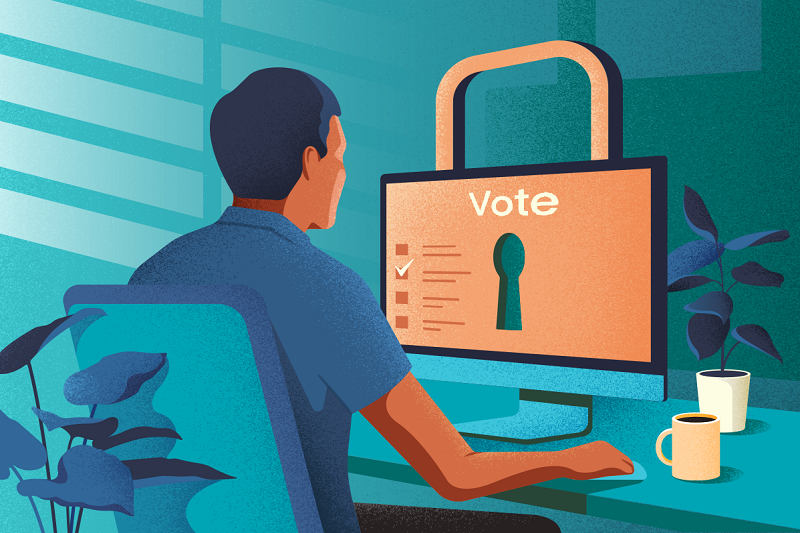 Remote Voting for Migrant Workers in 2023
On Thursday the Election Commission declared that they are all set to pilot remote voting to save domestic migrants from the troubles they face during the time of home return. The Election Commission said that it will increase the vote percentage too, and it would help in strengthen the democracy of India. 
Election Commission said that it is a prototype has been made for Multi-Constituency Remote Electronic Voting Machine. It can operate in multiple constituencies from a single remote polling booth.
This is by the European Commission's recognition of dispossession due to migration. The EU also sought written opinions from the 8 recognized national and 57 recognized state parties before 31 January. They have also been invited to perform on January 16.
There are many reasons why registered voters do not vote. We cannot deny the fact that domestic migration is one of them. If we take a look at the census 2011 there are about 45.36 crore migrants in India, which is about 37% of the total population of India. Migration can occur for many reasons like marriage, natural calamities, employment, etc.
Election Commission's concept for RVM said that voters who are not present at their home locations and will to vote on election day could not do so for several reasons. This indicates that many of the population are denied the right to vote due to job demands or a lack of transport resources. This directly contradicts the mission of the Election Commission of, No Voter Left Behind.
Keep Reading
RVM- Remote Evms Are The Solution
Election Commission had made a committee of officers on domestic migrants. 
It submitted its report in 2016, after considering several possible solutions. These solutions included internet voting, proxy voting, early voting, and postal ballots for migrant workers. But in this, the Uneducated workers face a lack of security of Vote. It will be the Violation of the principle of one man one vote etc.
So, now the RVM will give a reliable solution and allows voters to cast ballots remotely with the security of votes.
Let me tell you the RVM was developed by BEL and ECIL. This allows voters from different constituencies to use the same voting machine.
The ECI said that they will add the feedback of various stakeholders while implementing this process, as it will boost the VOTE and directly the democracy of India.