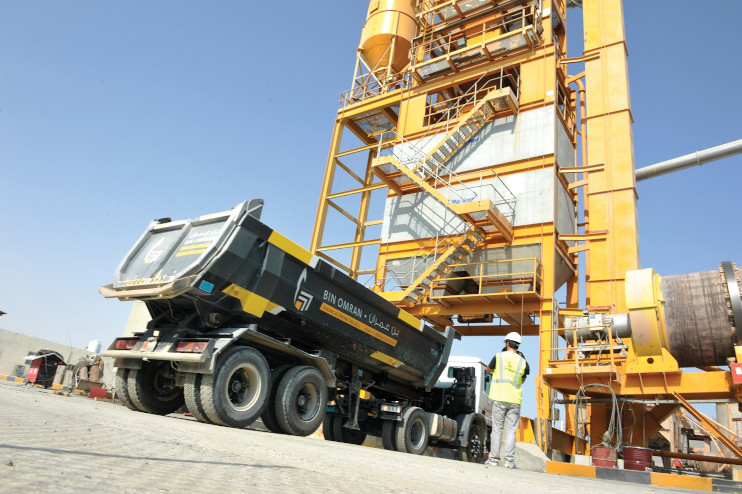 The Qatari violations of human rights in the file of migrant workers doesn't seem to end .
Migrant workers carried out days ago a strike against their employer : the construction company taking care of the projects for the World Cup 2022.
Regarding his new scandal The State Communications Office in Qatar issued an ambiguous and evasive statement barely mentioning the peaceful strike of few workers."
The elusive Qatari response came days after the strikes scandal carried out by workers in sports facilities for the 2022 World Cup in Qatar.
 videos of unprecedented demonstrations of workers in Qatar,  have been circulating on social media since last week to protest their situation and as solidarity with the migrant workers in qatar .
Since january 21st 2020 the employees of BOLTC ( Bin Omran Trading and Contracting LLC Company) have gone into a protests after their salaries have been delayed for 4 months, they stopped working on the sports stadium project , which costed the company alot of money and led to delay in the project completion date.
The chairman of the company, Khalid bin Hamad al Thani who is known for violation of workers rights cases. Like the famous famous case of Doctor Mathew Allende who was exploited for long periods without any rest , in some days his Working hours extend to 20 working hours, which made the doctor attempt to escape by jumping of a 5 meters high wall which caused him severe injuries, after Khalid bin hamad brother of ruler of Qatar ,Refused to give him a day off.
Bin Omran Trading and Constructing company is one of the most important contracting companies in Qatar that started since 1997 and participated in many large projects in Qatar despite the reputation of the company, the protests that happened proved what was circulating during the past years about violations of workers rights in qatar is unfortunately true and still on.
In a recent report, Human Rights Watch said that while some labor reforms have been implemented over the past year, the Qatari authorities have not abolished the exploitative bailout system, which feeds abuses and gives employers excessive authority over workers. Qatari law still prohibits migrant workers from joining unions or participating in strikes.
The organization called on the Qatari authorities to amend the labor law to guarantee all workers the right to strike, freedom of organization and collective bargaining and stated : "Qatar should also abolish the sponsorship system in its entirety, including allowing workers to change jobs without the need for employer approval."