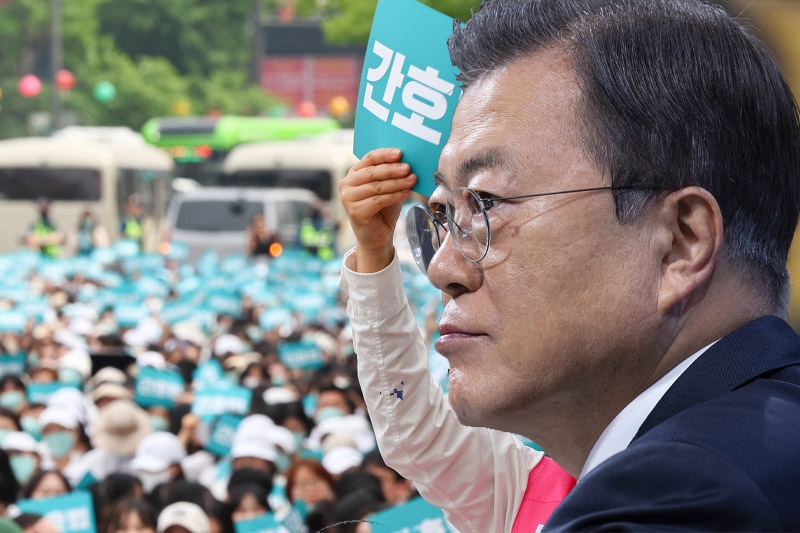 nurses strike in south korea as president yoon vetoes bill on pay rise
Tens of thousands of nurses in South Korea went on a massive strike on Friday, May 19, as President Yoon Suk-yeol vetoed a bill on pay rise and working conditions amid strong opposition from doctors and nursing assistants who believe the law would affect their jobs.
The opposition-led parliament passed the controversial bill last month, drawing intense flak and triggering demonstrations from some medical workers who stressed the new law would pave the way for nurses to offer treatment without medical licences.
In turning down the bill, Yoon said the new law triggered excessive clashes among medical workers and that nursing practices outside medical institutions could cause citizens to develop anxiety over the healthcare system.
Keep Reading
'Politicians and Bureaucrats Will Pay the Price'
The bill's dismissal has drawn fury from nurses, who say the doctors' claims aren't based on facts and that South Korea requires more care centres in order to better address the needs of its rapidly ageing population.
The Korean Nurses Association, which led the strikes, strongly criticised the president, saying he didn't do justice to his pledge as a presidential candidate to improve nurses' working conditions.
Referring to the upcoming general elections during a demonstration in Seoul's Gwanghwamun district, the association president Kim Yeong-kyeong said the politicians and bureaucrats will pay the price for leading Yoon to reject the bill.
Protests' Impact on Patients
As a majority of protesters used holiday time or shortened working hours, the impact of the strike has so far been limited. Major hospitals in the country have been operating normally.
Health Minister Cho Kyoo-hong presided over an emergency meeting on Friday and called on healthcare facilities to pay close attention to the situation in order to prevent the protests from affecting patients.
Keep an eye out on this page for updates on what course the tense situation further took.