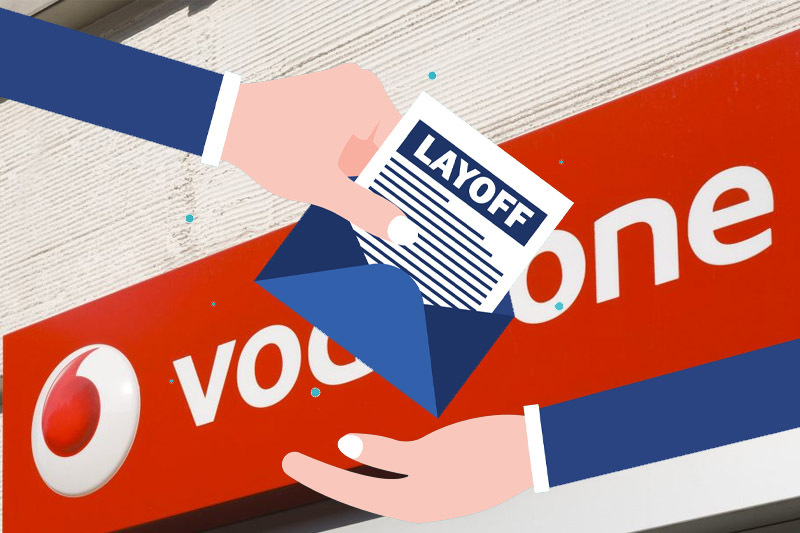 'vodafone must change' telecom giant plans 11,000 layoffs over three years
British telecom giant Vodafone will lay off 11,000 employees over the next three years as its new CEO Margherita Della Valle seeks to simplify the organisation and cut out complexity to help it regain its competitiveness.
Forecasts show Vodafone could see little or no growth in earnings for the new financial year. In order to consistently deliver, the company "must change", Della Valle said in a statement, adding a simpler organisation will help free up resources and increase its commercial agility.
The new chief executive elaborated on her priorities, which include customers, simplicity, and growth. Vodafone will reallocate resources to effectively address customers' expectations, and "drive additional growth from the unique position of Vodafone Business," she added.
Keep Reading
Della Valle raised concerns over the company's performance not being good enough. In an effort to win its consumer markets, Vodafone said it will refocus on the basics and address its customers' needs for a "simple and predictable experience".
The action plan of Vodafone focuses on three priorities:
1. Reallocation of major investment towards customer experience and brand
2. 11,000 job cuts over three years, with both HQ and local markets undergoing major simplification
3. Strategic review in Spain, a Germany turnaround plan and continued pricing action
The recent role reductions have come on top of additional job cuts Vodafone has recently made in several of its big markets, including 1,000 in Italy earlier this year. A media report even said the company was potentially planning to lay off 1,300 in Germany – its biggest market.