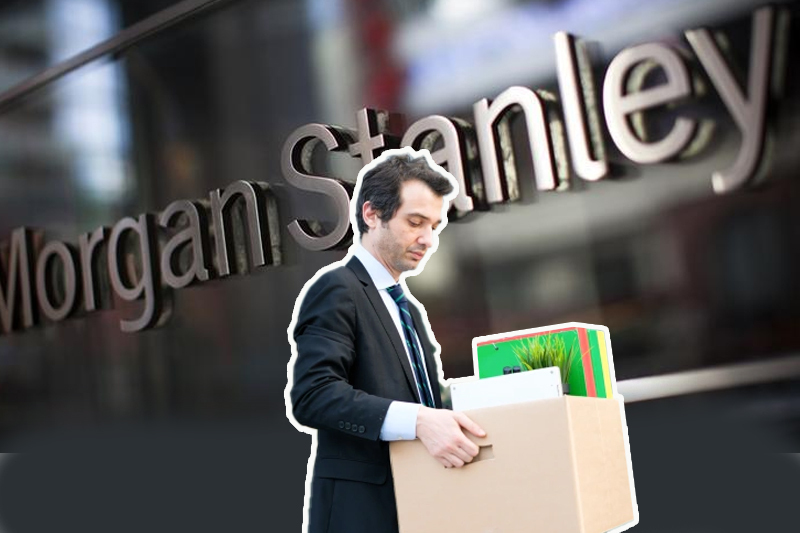 morgan stanley layoff 3,000 job cuts in 2nd round of layoff
In its second round of job cuts, Morgan Stanley is said to be planning to let go of 3,000 workers. About 4% of its staff will be let go because of the layoffs.
US media said on Monday that Morgan Stanley plans to cut more jobs after a drop in profits for the first three months of the year.
Morgan Stanley will cut 3,000 Job Posts in 2nd Round of its layoff
Reports say that the bank wants to cut its staff by nearly 4 percent this quarter. At the end of March, the bank had more than 82,000 employees.
In a recent earnings report, the US investment and financial services giant said that its profit dropped 20 percent in the first three months of this year because mergers and acquisitions slowed down.
CNBC and other news sources said at the time that the global financial institution cut about 2% of its staff, or about 1,600 jobs, at the end of last year.
Keep Reading
About 3,000 jobs are likely to be lost in this new round of cuts.
When JPMorgan Chase bought the First Republic, the fate of the last big bank caught up in the recent turmoil was settled. At the same time, Morgan Stanley announced that it was laying off more people.
The sector still has to deal with a weakening economy and rising interest rates.
Since the failure of Silicon Valley Bank in March, when fears were raised that many other midsize banks would also fail, the industry has been working under a cloud of uncertainty.
But April earnings reports, which did not include the First Republic, showed that the industry is in good enough shape.