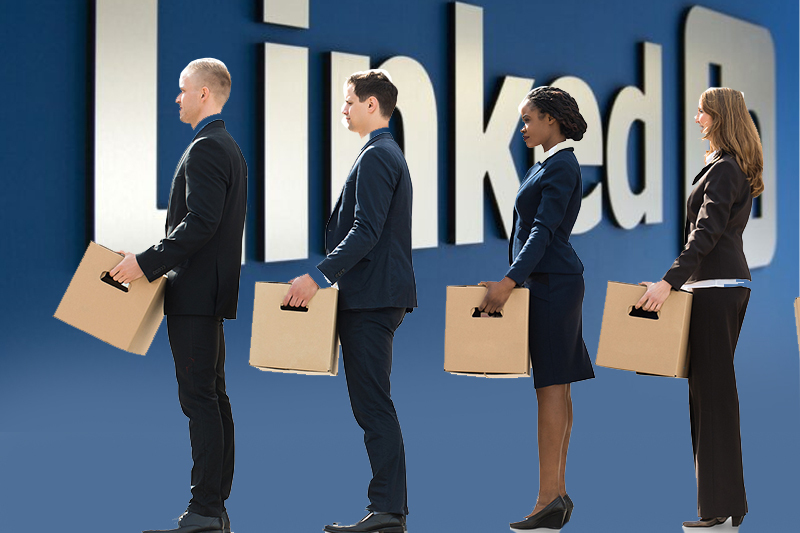 linkedin lays off over 700 people, why
Due to changes in the market and customer demand, the social media network wants to use more vendors.
LinkedIn, which is owned by Microsoft, is the latest tech company to announce layoffs.
How many people faced the heat of Linkedln Layoff?
The social media giant will get rid of 716 jobs because it wants to use more vendors to meet changing customer and market needs.
In an email to employees, LinkedIn CEO Ryan Roslansky said, "Because the market and customer needs are changing more and we want to better serve emerging and growth markets, we are using more vendors."
"We are also getting rid of layers, reducing management roles, and expanding responsibilities so that we can make decisions faster," he wrote.
The professional network is also getting rid of its local jobs app in China, called InCareer. It will stop running on August 9, 2023. Roslansky said, "InCareer had some success last year thanks to our strong team in China. However, it also had to deal with fierce competition and a tough macroeconomic climate."
In the next few hours, the company will hold a meeting with all of its employees in China to talk about the effects of these changes, such as the end of product and engineering teams in China and the reduction of corporate, sales, and marketing functions.
Keep Reading
"We're making good progress in creating economic opportunities for our members and customers, and engagement on the platform is at an all-time high. However, customer behavior is changing, and revenue growth is slowing." Roslansky said, "In a market that is always changing, we must always be willing to change our strategy in order to make our vision come true."
The CEO of LinkedIn said that the company would refocus its Global Business Organisation for the next phase of growth. This means that teams will work together in a more integrated way to better serve customers.
The boss of LinkedIn said, "To speed up how easy it is to do business, our Product and Engineering teams will take charge of our technology roadmap, and the Business Productivity team will be shut down."
One side Lays Off but also wanted some new face: LinkedIn
Even though there have been layoffs, the social media network wants to hire 250 new people.
"We are making sure we have the right roles for the work that needs to be done so that we can invest in opportunities for profitable growth and gain market share during the current cycle. Roslansky said, "This means cutting jobs and adding more than 250 new ones in certain parts of our operations, new business, and account management teams starting on May 15."
The company will help employees who lose their jobs because of the layoffs. It said that U.S. employees who are eligible for benefits would get things like severance pay, continuing health coverage, and help changing careers. The benefits for people who work outside of the U.S. will be in line with the laws and customs of each country.
LinkedIn thinks that the macro environment will still be tough in FY24. "We're changing, just like we have this year, and we'll keep doing so with the ambition we need to make our vision come true and the practicality we need to run the business well. Roslansky said, "We will continue to control our costs while investing in strategic growth areas. We know that the foundations we are putting in place now for innovation, agility, and scale will help us in the years to come."
End note-
LinkedIn's decision to lay off staff, close its China app, and focus on product development shows how competitive the tech industry is. Companies must innovate and create customer-focused products and services to stay ahead of the competition. Layoffs are difficult, but in a fast-changing industry like technology, they may be necessary. LinkedIn may need this to compete with Facebook and Google.