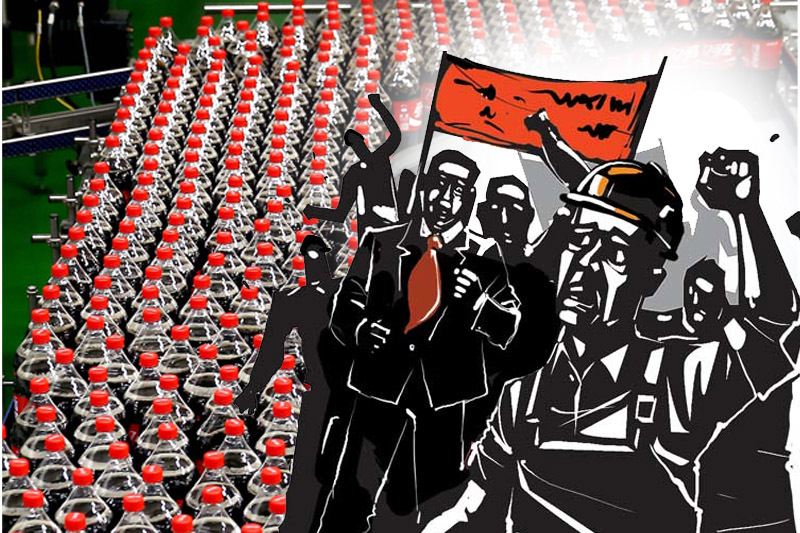 east german workers strike, claiming they are paid less than counterparts in the west
Employees at a beverage company in eastern Germany, which among other drinks manufactures the well-known Vita Cola, went on strike because their wages are still significantly lower than those of their parent company's employees in western Germany more than 30 years after the country's reunification.
The production of beverages like mineral waters, lemonades, and Vita Cola, which has a taste similar to Coca-Cola, was halted for several hours on Tuesday at the Waldquell plant in Schmalkalden, Thuringia, as a result of 70 workers leaving their jobs, according to the German news agency dpa.
Keep Reading
According to a trade union representative, workers at the Thuringia company currently earn 195 euros ($211) less per month than their counterparts at the parent company, Hassia, in the Hesse state, and are required to put in two more hours of work per week.
Additionally, Waldquell employees would receive an inflation compensation bonus that was just under EUR 1,000 less than that of the parent company.
When Germany was reunited in 1990, wages in the country's former communist east were significantly lower than those in its western half. Employees in the former East Germany continue to earn less money and have a lower standard of living despite efforts to align income.
End Note-
The East German workers' bravery in going on strike and requesting more just wages is evidence of their dedication to justice and equality. This strike brought to light not only the unfair pay differences between East and West Germany, but also inequalities throughout all of Europe. Hopefully, this will result in a greater understanding of these problems and aid in the establishment of more equitable working conditions for all Europeans.