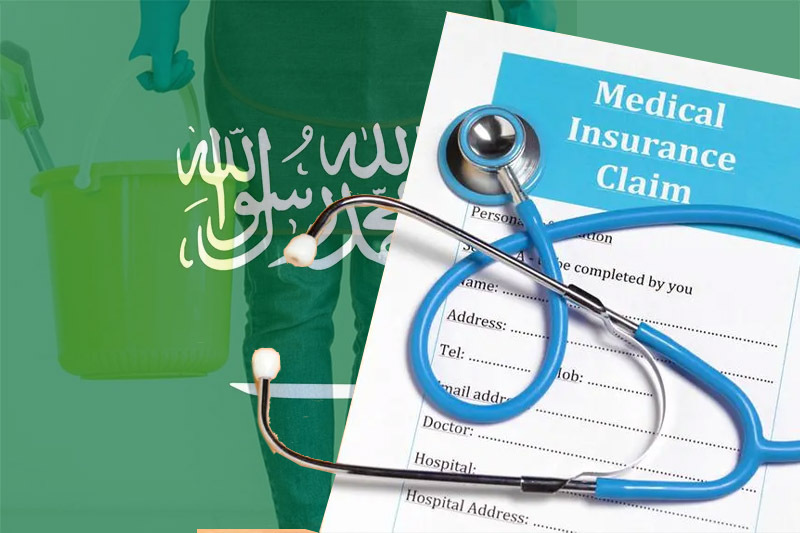 saudi arabia health insurance for domestic workers
When a Saudi Arabian household hires four or more domestic helpers, the rules will apply.
After the Saudi Arabian Council of Ministers gave its approval on Tuesday, domestic workers in the country will receive health insurance.
The rules were developed by the Council of Health Insurance, which included members from several organizations, according to a report in the Saudi Gazette.
When will this new law of health insurance for domestic workers come into force in Saudi Arabia?
However, the rules will be in effect when a household hires four or more domestic helpers.
The initiative's progress to resolve the Sudan crisis based on agreements reached in preliminary talks between representatives of the conflicting parties was one of the recent political developments in the region and around the world that the Cabinet specifically discussed, according to the report.
The Saudi Arabian government's pledge to support Sudan until it achieves security and peace was emphasized by the cabinet.
Keep Reading
Salman Al-Dosari, the minister of media, stated that the Cabinet discussed Saudi Arabia's efforts to improve ties with various nations, broaden cooperation through trips and meetings, and connect with multilateral organizations to foster collaboration and coordination on common issues.
The Cabinet applauded Saudi Arabia's dedication to fostering friendship and cooperation with ACS nations and working with global partners to achieve sustainable development goals by 2030 regarding the Kingdom's participation in the 9th Summit of Heads of State and/or Government of the Association of Caribbean States (ACS) in Guatemala.
To protect citizens and maintain the nation's achievements, the Cabinet also praised the anti-drug security campaign's accomplishments in battling criminal networks, drug promotion, and smuggling attempts.
The Cabinet made several decisions, one of which was to permit the Minister of Finance to talk about a draught memorandum of understanding with the Ministry of Finance and Treasury of Turkey to improve financial cooperation.
In addition, the Ministry of Education will now hold the Ministry of Commerce's license-issuing authority for the professions of teaching and educational consulting.
Our View On this Law, End Note-
In conclusion, the new Saudi Arabian law requiring domestic workers to have health insurance is a step in the right direction toward giving this vulnerable population more protection and rights. Regardless of their employment status or nationality, this law will guarantee that all domestic workers in the nation have access to medical care and other necessary benefits. Additionally, it offers those who are unable to receive adequate compensation from their employers a much-needed safety net. We can only hope that similar legislation will be adopted throughout the world so that everyone will be treated fairly and have better working conditions.