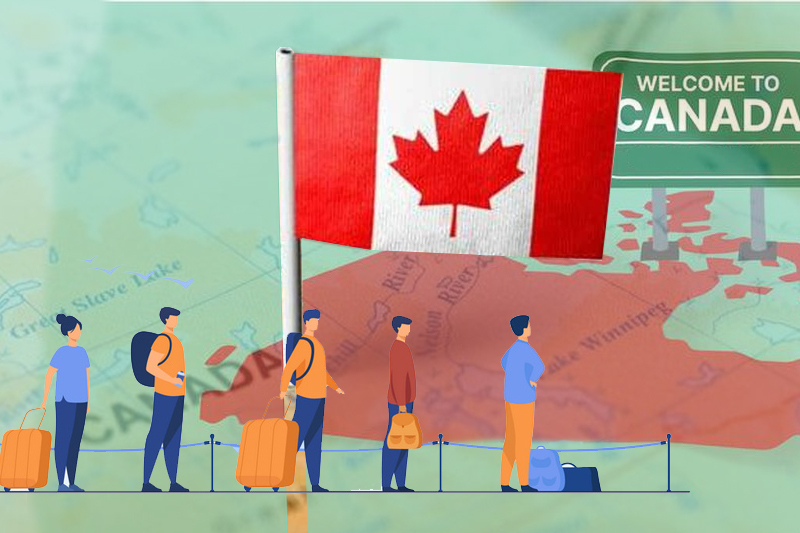 nearly half of canadians think immigration target is too high poll
TORONTO: On a recent survey by the market research and analytics company Leger showed an exclusive response from Canadians. The report says that 49% of the people of Canada think that the immigration plan of the government will allow many immigrants into the country.
In 2022 Canada accepted 431,645 new permanent residents there. The citizens there said that the target of 50,000 is so high.
Last year, an Immigration Level Plan 2023-2025 was released which was focused on welcoming 465,000 immigrants in this year 2023. This will fulfill the country's labor needs. The target for 2025 is to allow 500,000 new immigrants in Canada. That equals about 1.5 million new immigrants coming to the country over the next 3 years.
1,537 Canadians showed up in a web poll, with a 75% majority saying the immigration plan would result in more services. for homes, health, etc.
Related Posts
Shaun Fraser, the Immigration Minister said the immigrant's labor will also help us to achieve more goals of housing, food, health, etc. " They will bring fresh attitudes and talents to the community, and enrich the society as a whole"- Immigration Minister added.
Though the government of Canada barred the purchase of residential property by non-Canadians for the next two years. This is because of the high demand for houses and price hikes. According to BBC since 2013 the buying price of a home has increased by 48%. But the income growth has increased by only 9.8% between 2015-2020.
5.2 million applications for permanent residency were activated by Immigration, Refugees, and Citizenship Canada. By 2030 Canada there will be 30% of the population will be immigrants!
So, Canadians Are Aware of It, Says the Poll survey conducted by Leger!