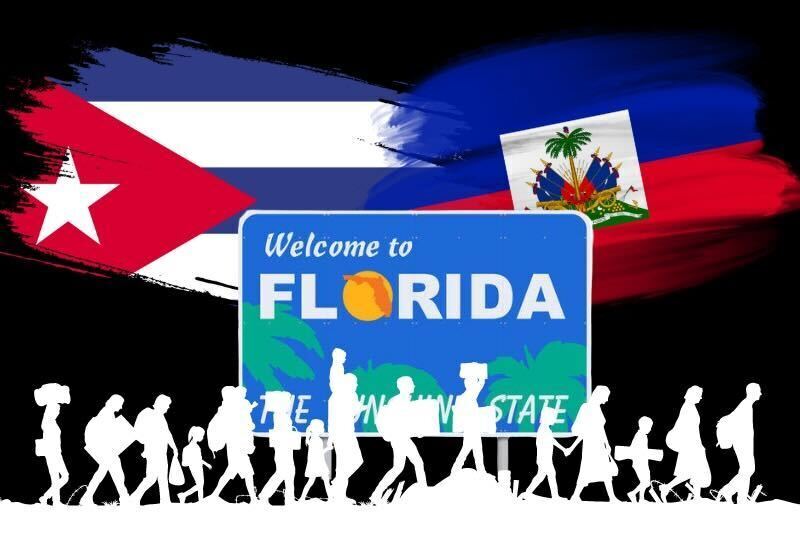 more than 100 cuban and haitian refugees arrive in florida early in the new year
Florida-Since the new year, US border officials had stopped thousands of migrant people to travel by using the northern route. The people came from political violence and poverty, and to enter the US they are traveling in dangerous route journey.
Since the last December, the Cuban and Haitian people are entering into Florida by crossing the journey by boat.
The Homeland Security Task Force said on Thursday that around 1,300 people from Cuba and Haiti. They were detained between 30 December to 1st January 2023 by the administration.
In the detention list, about 600 people came from the islands near the border of the USA. And a troop of 364 people came from Cuba. They landed at Dry Tortugas National Park. It is a small island in the west of the Gulf of Mexico.
The   Homeland Security Task Force said that it had 606 refugees at sea when they stopped the change of goods and migrants to Haiti's northern coast.
Keep Reading
The official reports are saying that the present time is going to the biggest peak of the migrants from Cuba and Haiti.
The troops coming from Cuba are comparatively smaller in number than Haiti's troops.
The task force has shown in a report that 7,784 refugees are at sea and more than 4,401 on land in the last year till August.
The U.S.A border faced a huge jump of six times growth as compared to the previous year. About 22,000 people have been trapped and sent into custody by the US authorities.
On Thursday the administration of the United States announced the continued Title 42 deportation. It continues to ban immigrants from Haiti, Cuba, Nicaragua, and Venezuela. Let me remind you this was started by Former president Trump during the time of COVID 19 and the supreme court also asked to continue this.