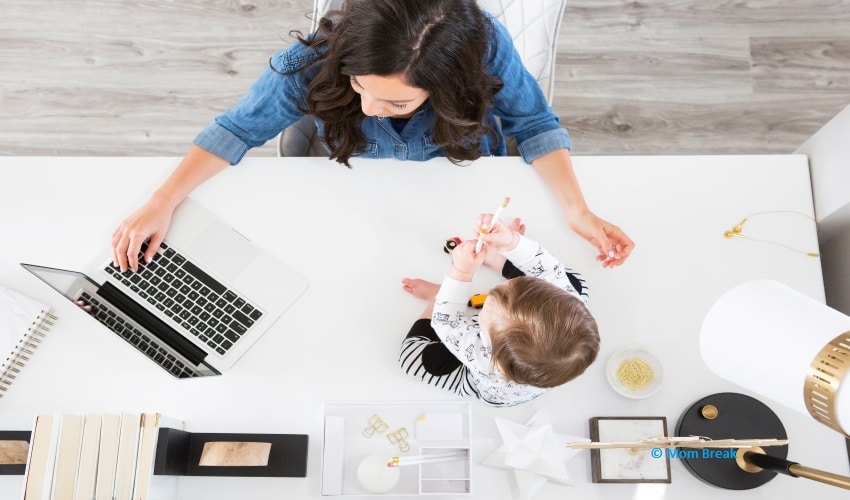 In the Covid-19 pandemic crisis, the new norm is working from home for parents and attending online classes for children.
In the Covid-19 pandemic crisis, the new norm is working from home for parents and attending online classes for children. While facing these unprecedented times, everyone is feeling stress in some form or the other. To function smoothly, firstly, we need to stop striving for work-life balance, but simply try to embrace each day as it comes.
As moms, we try adjusting work and taking care of family, cooking, or doing household chores well, but sometimes it is not easy to complete all tasks in a day. Yet, we continuously strive not to fail in balancing our lives, regardless of whether we are homemakers or working professionals.
For reasons unknown, most women assume that if they can't multitask effectively, they've missed the mark. Mothers need to give attention and care to their children, but amid lockdown, it's not easy to strike a balance between family, studies, and office work. However, women that are single and men too are feeling the same pressure during the pandemic.
In a situation where there are lots to tackle, try if you can postpone any task or duties from your daily calendar that are not needed and do it the next day. However, the best strategy is to prioritize work and manage them one day at a time.
Making a daily planner would help moms handle daily chores better. If some other urgent matter comes up, avoid taking stress. When you have completed the urgent work, then proceed to what you were doing earlier, which will ease anxiety during situations like a health crisis, lockdown, or self-quarantine.
Surely, work-life balance is needed to accomplish the financial needs and healthy family, and a beautiful home. However, it is only possible when we take each day as it comes and not stress ourselves if we fail in completing any task, but rather take rest and recharge regularly.
COVID-19 has upended the relationship between work and home, especially for parents. What does the pandemic mean for working mothers, and how can we create a more equitable work-life balance? @BetseyStevenson has some answers. https://t.co/OPqUw3pfsI

— The World (@TheWorld) August 7, 2020
In case if you are unable to strike a balance between work and personal life amid the coronavirus pandemic, then you must include exercise in your daily activity, which will help reduce anxiety and self-doubt. Try and dedicate a me-time in your day and do things that you love.
During the Covid-19 crisis, many more chores have added to the list for moms at home. Women must take out time for themselves and rejuvenate themselves. For example, adding a few activities would make a lot of difference, such as reading books, playing an instrument, watching a movie, knitting, or painting.
Most importantly, try utilizing quality time and not waste it on brainstorming daily. Firstly, start your day with a smile, and keep the humor alive. Follow a healthy lifestyle and revitalize yourself by maintaining a balanced diet, practicing yoga, and adding indoor plants to your home, surely this will help you stay energized and stay positive throughout the day.
Article Credit: Forbes/MPR News/ WBUR