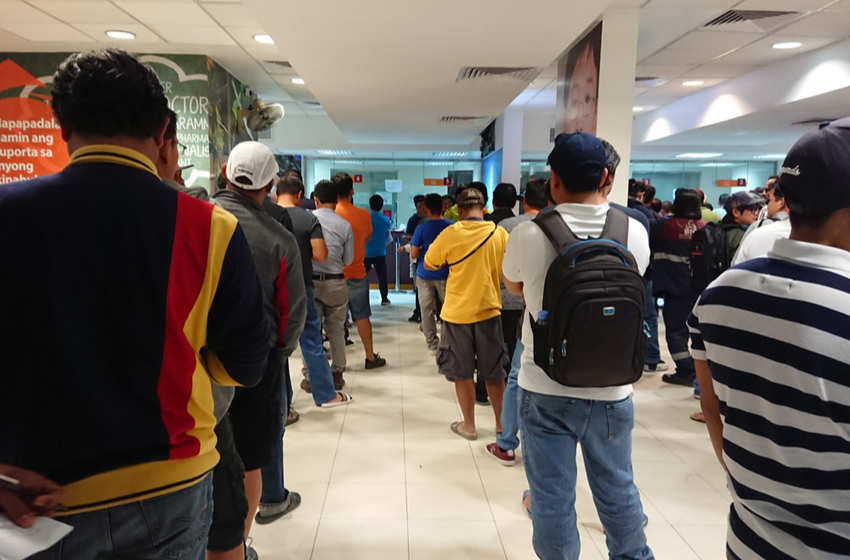 remittance that migrant workers usually sent back home to their families is going to drop by 20%
It has been estimated that due to the Covid-19 situation that has led to prolonged periods of lockdown, the remittance that migrant workers usually sent back home to their families is going to drop by 20 percent this financial year. This remittance amount supports almost 800 million families worldwide.
In marking the International Day of Family Remittances, the UN Secretary-General, António Guterres, released a message that has appealed to the "people everywhere" to support migrants.
This, he says is imperative at a time when remittances have fallen by more than $100 billion, causing hunger, lost schooling and deteriorating health, for tens of millions of families back in countries of origins.
With millions of migrants having lost their jobs, all related families have been thrown below the poverty line. In 2019, according to World Bank estimates, a record $554 billion was sent home by migrants. The decline this year will be the worst ever recorded.
Asking for a key platform of action, Guterres has asked for a reduction in remittance transfer costs, provision of financial services for migrants and their families – particularly in rural areas – and also for the promotion of financial inclusion for a more secure and stable future. He has aptly called the migrant worker force as the 'engines of the global economy.'
Owing to the fact that migrants in many countries are not covered under labour laws, beginning of June, Guterres also launched a UN policy briefing on the protection of "people on the move". In this, he referred to the "socio-economic crisis" facing migrants, especially those working in the informal sector who have no access to protection schemes, and the drop in remittances which, he said equates to "nearly three-quarters of all official development assistance that is no longer being sent back home to the 800 million people who depend on it."
From Asia to the Middle East, the Covid-19 pandemic actually exposed the inhuman conditions and unique vulnerabilities of the world's estimated 164 million low-paid migrant workers, who toil at the odd jobs. Most are doing jobs that locals would rather not do and therefore their worth becomes insignificant.
Millions were deported or repatriated without any reassurances of remittances. Thousands more had to spend their own money to fly back and get out of countries like Thailand, Singapore, Qatar, Malaysia and Saudi Arabia. Most nations continue to use their services without making them as first priority in times of contingencies like the corona virus. They indeed seem to be accepted as collateral damage and might as well not be accounted for.