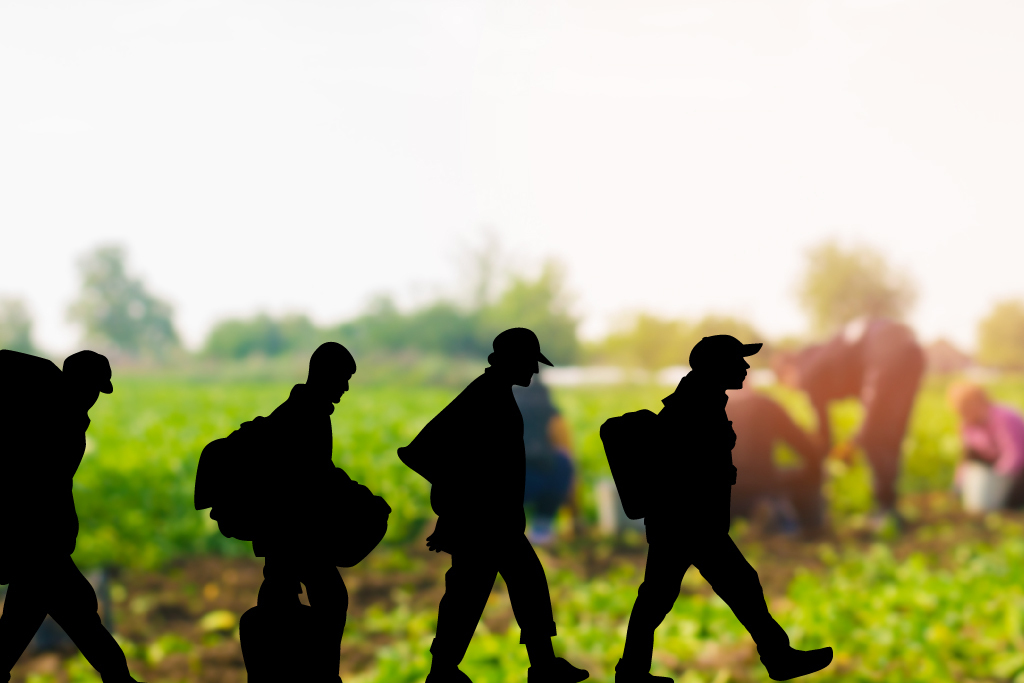 In Italy, the debate on the regularization of immigrant workers starts today
In Italy, the debate on the regularization of immigrant workers starts today. From June 16th, the discussion on Decree 34/2020 "Relaunch" will come to the heart of the Budget Committee in Parliament. The Italian parliamentarians will start from the examination of the amendments, which can be accepted and then evaluated and voted to deliver the new amended text to the vote of the Chamber.
Article 103, Emergence of employment relationships, establishes the possibility for employers to apply to conclude an employment contract with foreign nationals present on the national territory or to declare the existence of an irregular employment relationship. This establishes the rules to bring out the vast black work market in which immigrant people in Italy are forced, often harassed, enslaved, without contracts, protections, adequate remuneration, and health protections.
It also provides for foreign citizens with a residence permit expired on 31 October 2019, the possibility of requesting a temporary residence permit lasting six months.The regularization requests received in these first fifteen days are approximately 30 thousand, a figure lower than the expectations and real needs given the much larger number of irregular and given the persistence of uncertainty about possible new outbreaks of contagion from COVID-19 in the main sectors for the economy and society.
According to estimates, in reality, there would be 300,000 migrants in Italy, not 30,000 to be regularized.The reasons for this difference mainly lie in the delays in the transmission to the central system of the applications collected by local authorities, as they have not yet received authorization to do so. The main reason, however, lies in some regulatory bottlenecks contained in the same article 103, which by providing cumbersome mechanisms and excessive binding conditions, discourage or prevent both workers and employers from accessing regularization.
The exploitation of immigrant workers reaches extremely concerning levels in Italy. Many of these, most Africans, live on the edge of slavery, in inhuman conditions, inside barracks without water or services. An example is the so-called "Ghetto di Rignano", a makeshift camp located between Rignano Garganico and San Severo in Foggia, Southern Italy.The regularization of migrant workers represents a battle of civilization for Italy. The new coronavirus' health emergency has brought to light the problem of migrant workers employed on farms, factories, and laborers. The pandemic has shown that Italy needs to have under health control, and not only, the whole territory, even those parts that illegality would like to keep hidden.