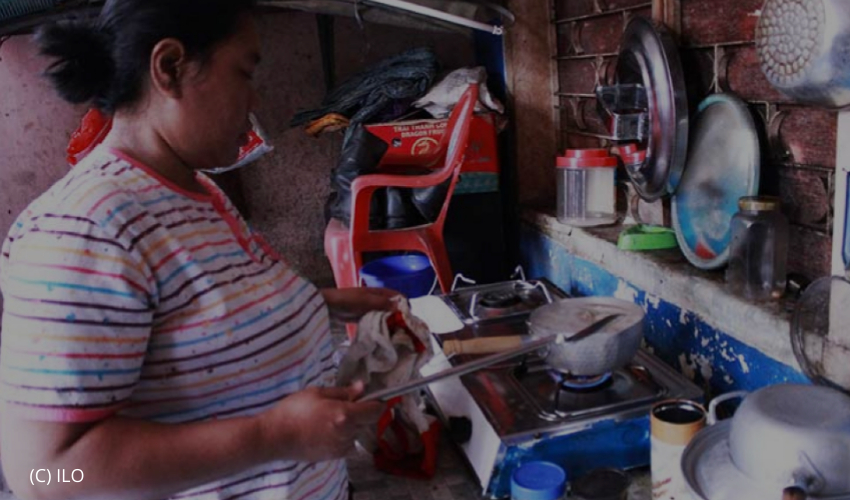 ILO around 55 million domestic workers are at risk of getting their income cut
As per the latest International Labor Organization (ILO), around 55 million domestic workers are at risk of getting their income cut or lose their job due to the coronavirus lockdown. In the month of February, when the virus outbreak began spreading rapidly all around the world, the WHO chief announced it a pandemic. Since then many nations took to lockdown measures to contain the spread of the virus which has incredibly impacted the world economy.
As per the new estimates by ILO, due of the lockdown aftermaths, many domestic workers and daily wagers are suffering from lack of social security, meaning no paid sick leave, no health insurance, employment injury benefits or unemployment insurance, and also facing income cuts. Around 37 million domestic workers are women, the report added.
The pandemic has exacerbated pre-existing issues and has hurt businesses, stock markets, small businesses, tourism, retail, and the fashion industry to name a few, are bearing great losses since the outbreak. Only 10 percent of domestic workers have access to social security and have a greater risk of left without adequate savings during the pandemic crisis.
Claire Hobden, ILO Technical Officer expressed that the Covid-19 crisis has uncovered the helplessness of informal workers, stressing the earnest need to guarantee that they get included in labor and social security. Especially, it has impacted women, who are by far in the majority among domestic workers around the world.
In certain regions, mostly migrants are working as domestic workers, and many are the sole financial supporters of their families. Many are forced into poverty and hunger worldwide due to no work following the prolonged lockdown protocols.
Numerous domestic workers that didn't have to travel and were living on the premises of their employers have proceeded with their work without much effect, however, ILO reports propose many are working for longer hours and required to do extra cleaning and cooking chores.
In many situations, where owners were themselves facing a financial crisis were unable to pay wages to their domestic workers. Moreover, many workers lost their jobs as their employer excused them due to fear of catching Covid-19.
Around sixty nations have supported the ILO convention 189. The ILO convention has taken measures to extend labor and provide social protection to the domestic worker. These measures have expanded the number of informal workers and the ILO has asked for more efforts to formalize and save domestic workers from health and economic crisis amid the Covid-19 crisis.