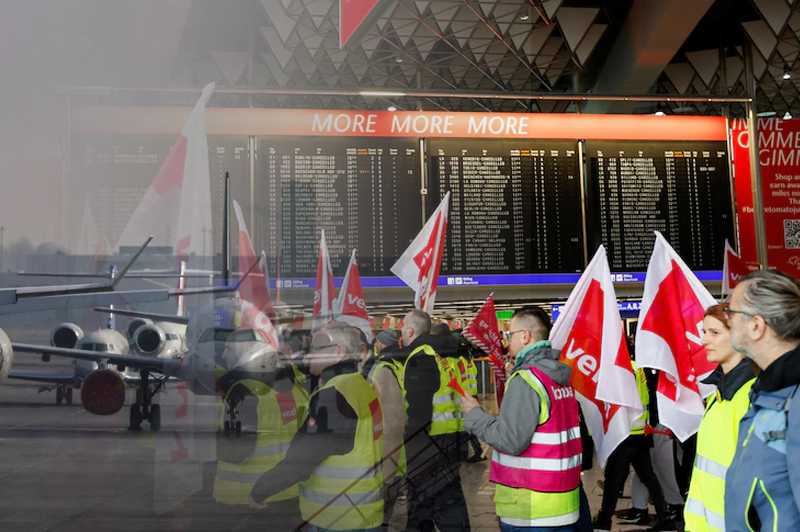 malaysian workers face intensifying economic and social crisis
There have been concerns expressed in the political establishment and media about the "B40" -the bottom 40 percent of households in terms of income – and the possibility of social unrest.
Poor wages and unaffordable housing have long been social problems for working people compounded by inflation, particularly food inflation. During its policy statement issued on January 19, Malaysia's central bank, Bank Negara, stated that inflation for January to November 2022 had reached 3.4 percent and would continue to hover around 3.0 percent throughout 2023. Compared to the 1.5 percent annual inflation rate before the pandemic, this rate is substantially higher.
The high cost of raw ingredients is already affecting school canteens nationwide. A significant number of school canteen operators, who sell school lunches at a fixed rate, have shut down.
According to Siti Normah Mohd Desa, more than 40 percent of Malaysian School Canteen Operators Association's 10,200 nationwide operators have had to close shop. As Siti Normah pointed out, "a kilo of chicken cost RM8.50 last week, and now it is RM2.80 to RM11.30," an increase of 33 percent. The price hike is largely due to increased chicken feed prices.
According to Siti Normah, "We serve schoolchildren who cannot afford expensive meals," noting that "RM4 is only enough for fried rice with a fried egg and a glass of water."
Dr Madeline Berma pointed out that low-income B40 households spend more than 40 percent of their income on food, while households in the top 20 percent spend less than 15 percent.
As of mid-2022, Forbes reported that Malaysia's 50 wealthiest people's assets had declined by 10%. Although this wealth is derived from exploitation of Malaysian workers and the environment in petroleum, palm oil, manufacturing, property, banking and minerals, it still stands at more than $US80.5 billion.
B40 households earn less than RM4,800 ($US 1,100) per month and, in addition to food, they spend most of their income on rent, utilities, transportation, child care, and education. Similarly to the middle class, most families in this group face hardship in some form or another.
A 28-year-old street food vendor identified as Marlia said she is helping her husband, a truck driver, repay money he borrowed from a loan shark in 2020. The mother of two said she is not mad at her husband for taking out a loan after he was laid off to cover our five months' unpaid rent. If he hadn't done so, we would have been homeless.
Afiq, a private sector employee, noted that if the government could provide special childcare centers and pre-schools for low- and middle-income groups, their financial burden would really be reduced.
Compared to private childcare centers, there are only a few subsidised and government-run childcare centers that are more affordable. Muhammad pointed out that kindergarten fees, nanny wages, and school supplies cost more than RM1,000 per month for three children.
During the period between May and November 2022, Bank Negara's official cash rate increased from a record low of 1.75 percent to 2.75 percent, leading to an increase in bank lending rates.
In order to attract investment, minimise capital outflows, and prevent a fall in Malaysia's currency, the ringgit, the bank is under pressure to increase interest rates even further in line with US Federal Reserve rates.
Keep Reading
Although Bank Negara's actions caused the ringgit to fall by 5 percent in 2022, it is expected to fall by another 4 percent at the beginning of 2023, further fueling inflation.
Food, fuel, electricity, and other subsidies accounted for about 27 percent of projected federal government revenue in 2022 under the government of Prime Minister Anwar Ibrahim.
Despite this, ruling circles are nervous about the sustainability of these subsidies, not least Anwar himself, who is also the finance minister. On January 17, Anwar warned that government debt and liabilities had reached RM1.5 trillion ($US346 billion) and reaffirmed his call for reductions.
As Malaysia's second finance minister, Johari Ghani pointed out the high level of government debt and warned of similarities with Sri Lanka. Sri Lanka defaulted on its debt obligations in 2022, forcing workers and the poor to suffer crushing austerity as international finance capital demanded. When Anwar became prime minister in December 2022, he indicated that electricity price subsidies would continue. According to Anwar, this will affect the country's finances by some RM30 billion at some point in the future, suggesting that the subsidies may become unaffordable at some point.
As in other countries, those in the poorest 40 percent of society are being squeezed economically from all sides, which will fuel social unrest in Malaysia.
Read More:- Strike At German Airports Grounds Nearly 300,000 Passengers