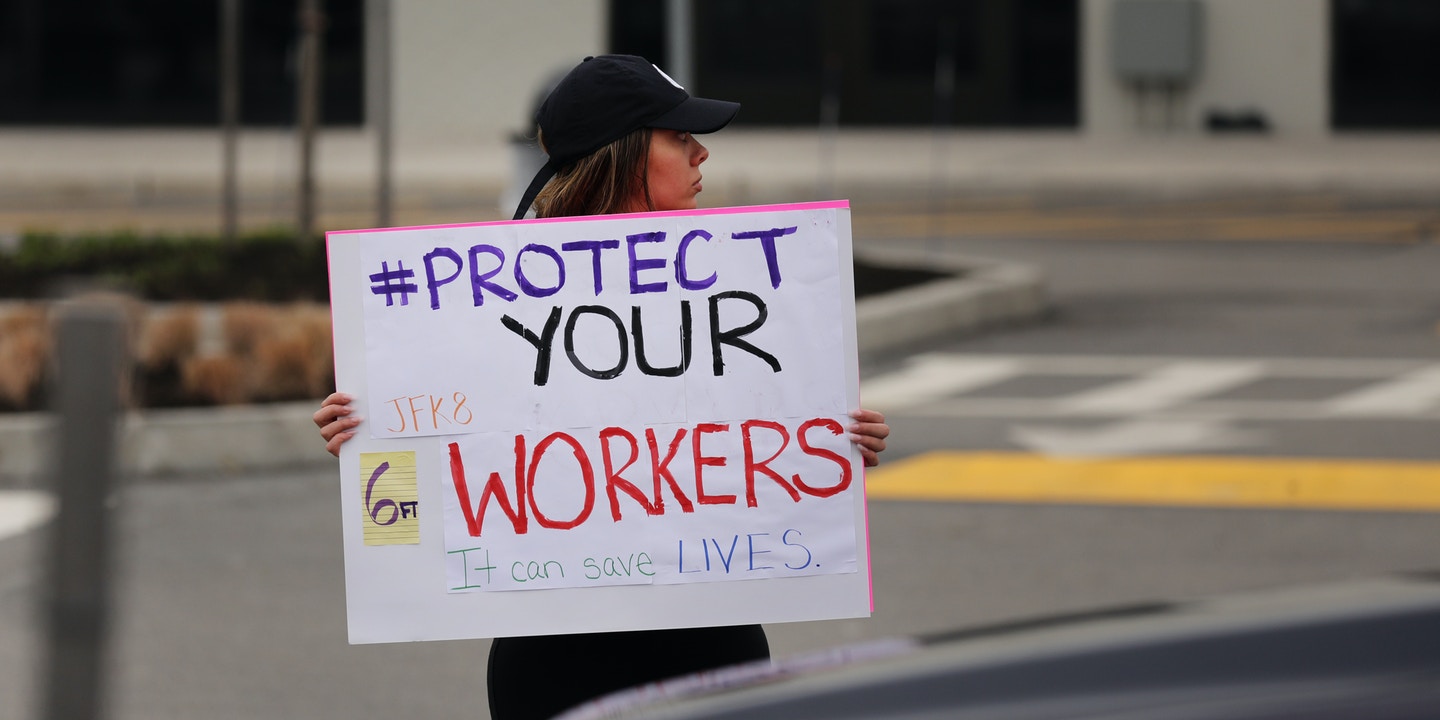 (C)theintercept
The COVID-19 pandemic outbreak appears to be unleashing a wave of labor movements across several parts of the world. Amid a global health crisis, labor unions are organizing protests apprising public officials about their plight. On the occasion of International Workers' Day on May 1, rallies, demonstrations, and speeches were observed in parts of the US, Asia, Europe, Australia, and Canada. As per media reports, global labor unions are coming together to raise voices against unfavorable and unsafe working conditions at their workplaces, mass layoffs, and low wages.
For instance, thousands of laid-off hotel workers and janitors in Los Angeles called for an ordinance aiming towards job security. Anti-government protests made a comeback in Hong Kong which were met with police spraying pepper at demonstrators. Taiwanese labor activists also raised demands for improving the labor situation in the country and complained that the government's economic stimulus responses are leaving behind the working people.
Labour and human rights activists were arrested in the Philippines on Friday for carrying out small demonstrations and demanding mass testing, hazard pay for workers and paid quarantine leaves to the labor across the country. Hundreds of essential workforce including nurses and Amazon employees demonstrated walkouts on the occasion of May Day, demanding a safer working environment. Many protests observed social distancing norms, while others chose to flout the regulations.
Not only on the streets, but some of the rallies also went digital due to the lockdown restrictions. A coalition of three major labor unions in Indonesia took to social media to organize strikes demanding an end to the deliberation of the omnibus bill on job creation.
Worldwide lockdowns to contain the spread of the Coronavirus pandemic is leading to mass layoffs across various sectors. Significantly, nearly 1.6 billion workers in the informal economy are at risk of losing their source of livelihood owing to the continuous decline in working hours due to the COVID-19 restrictions. Millions of workers have applied for unemployment insurance in the United States and other countries. Amid the crisis, an array of workers' representatives including the International Trade Union Confederation (ITUC) and Trade Union Advisory Committee (TUAC) are preparing measures for the protection of labor at local, national, and international levels.