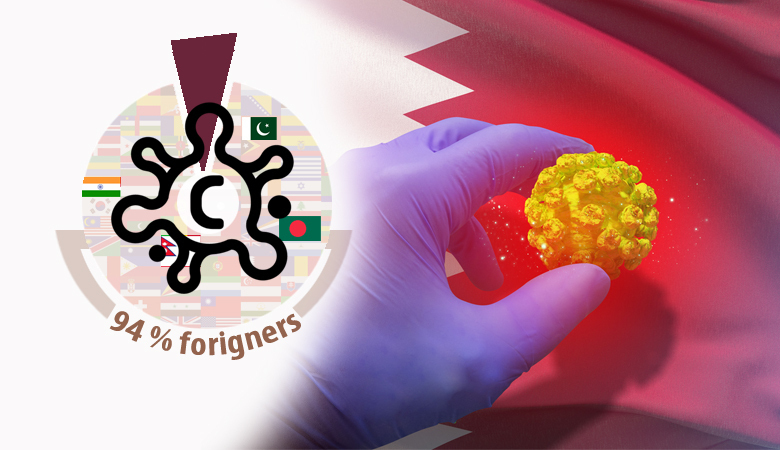 Qatar failed to support migrant workers during Covid19 crisis
Qatar has made promising commitments to support migrant workers during this unprecedented crisis, including earmarking funds to cover quarantined migrant workers' wages, and setting up a hotline for grievances. But these promises have never been implemented.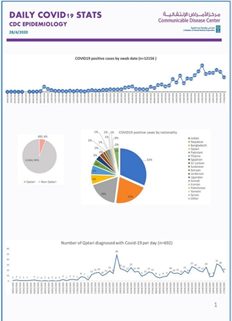 According to the latest data of the Communicable Disease Center (CDC), 11,464 of COVID-19 positive cases in the country are non-Qatari (94%), while only 692 patients are locals (6%). The daily COVID-19 stats of the CDC Epidemiology show that of the 12156 total cases recorded by Qatari authorities, 32% are Pakistani, 20% Nepalese, and 18% are Bangladeshi migrant workers. The center indicates that 91% of COVID-19 total cases in Qatar are male, and only 9% are women; 10,654 cases are non-Qatari men, while 850 are foreign women. The 36,79% of COVID-19 cases in Qatar are 25-34 years; 29,61% are 45-54 years; and 11,42% are between 15 and 24 years old.
Most of the COVID-19 positive cases are self-isolated at their home. 6750 non-Qatari are in quarantine isolation; 3,750 are in community vs 311 locals, while only 494 foreigners are hospitalized in HMC facility on a total of 1,019. The report reveals the different treatment reserved for foreign patients compared to locals in the Gulf State, considering that many already underpaid migrant workers are unable to resort to treatments in Qatari clinics or hospitals for a fee.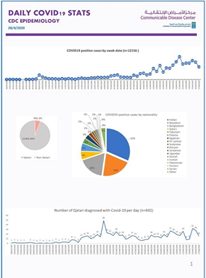 The daily statistics on COVID-19 confirm concerns expressed by international human rights organizations, including Human Rights Watch and Amnesty International. Most of the cases come from Industrial Area, Barwa City, and Labour City, all parts of Doha already infamous for slum conditions and overcrowded camps for migrant workers building infrastructure for the 2022 FIFA World Cup, who even before the pandemic faced poor conditions and unsafe workspaces. Instead of arresting or expelling migrant workers to stem the spread of the virus as happened recently, the Qatari authorities should ensure all migrant workers' right to health is fully protected during the COVID-19 crisis.