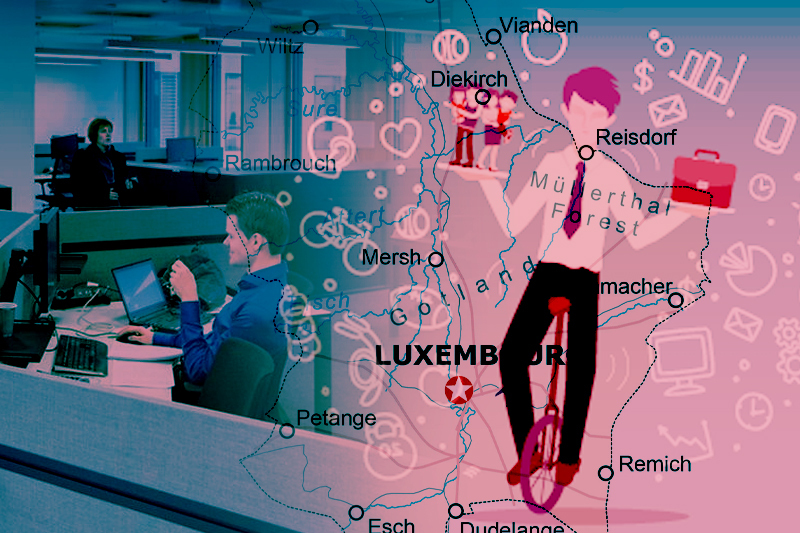 luxembourg has one of the best work life balance practices that nigerian ex pats will be interested in
Luxembourg: Many Nigerians wish to relocate to Luxembourg to give a push to their professional opportunities and economic stability.
One best things about this country for work is that it was considered the best country in the world for giving a good work-life balance. In this time of the static market, and signs of inflation the country is still leading the other countries.
An important work balance can help people to balance their personal and professional needs. Employees may take leave to pursue interests, hobbies, or other recreational activities. The work environment of the country also provides opportunities to the employees by which they can set their work schedules as per their requirements such as short days, weeks, months, or years. As in most parts of the world work takes up a large part of our days and weeks, and employees may not be enjoying themselves. This can negatively affect the quality of life. With the hybrid working style after COVID-19, employees feel like they have a more work-life balance. However, some countries have done a better job in this matter.
Let's take a look at some work ethics and culture that provide good work-life balance. Fueling these can put a country on top like Luxembourg.
overtime work can be boosted with Compensation: National law says that a standard working hour is 40 hours a week. But the employees need to pay for overtime work.
Sunday is a fun day: On any nation, Sunday is for rest. Work is prohibited on this day. Some continuous working factories like steel, glass, and chemical will usually work on this day.
Keep Reading
Paid leaves on 5 weeks in a year: In addition to public holidays workers must get 5 weeks paid offs. Luxembourg has the fewest annual working hours, at 1,382, above Germany and Denmark ranks higher.
Paternal leave: In Luxembourg, the paternal leave rate is higher than UK and Australia. It makes this country good for work.
Insurance of Health: It is necessary for Luxembourg. And it is generally provided by the national social security system.
Balance in work and life: Luxembourg knows that family is important and work life it provides many opportunities to balance work and family. Employees can enjoy family life with good wealth.
Luxembourg's policies to promote workplace health have resulted in a healthy work-life balance. And this has made the country top in the world in terms of work-life balance.