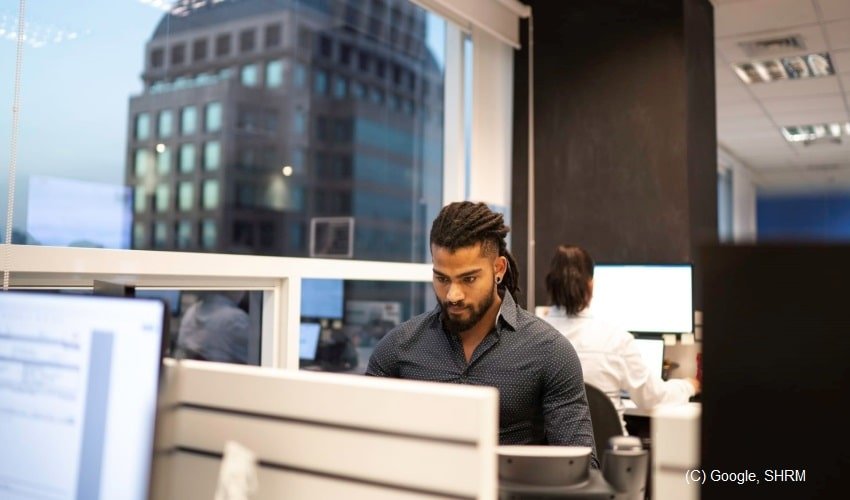 The drifting focus of an individual towards catering to the needs of your employer, managing communication with your co-workers and still sparing some time for yourself.
The coronavirus pandemic has made it even more difficult the already difficult task of striking the perfect work life balance but what is even more disturbing is the drifting focus of an individual towards catering to the needs of your employer, managing communication with your co-workers and still sparing some time for yourself.
It often happens that people tend to overwork during the work from home practice as they feel less physical exhaustion as compared to when working from the office. One of the surveys carried by an American agency new staples survey, there has been an increase in the average workining time from 8.11 hours to 8.61 hours.
But this is happening because the time that you used to spend for yourself after you came back from home, now you're spending that time working for your employer. This will slowly hamper the mental status of an individual.
There's always a co-worker with zero sense of boundaries. 🐾

Since we're all embracing #remotework these days, dare sharing your new desk view? pic.twitter.com/lpPp7VEmNi

— SurveyMonkey (@SurveyMonkey) March 12, 2020
There are chances that employees tend to feel a little anxious and in return put in extra effort in the name of hours in exchange for their job security. But this is also the responsibility of the company to ensure that there is no extra pressure from its side on the employee but if that is not the case then the individual must sort out their preferences.
This can be tackled by making a schedule for their workoutline. One should also understand that it is important for their hobbies to flourish as it is for their work. Practice is what makes it comfortable for a person to stick to their schedule and not go overboard with their employees expectations.
One of the people who participated in the study Rheeda Walker, University of Houston professor of psychology said, "For those who have children at home, there is less time, and tremendously more burden. Prior to the pandemic, we were already overworked in the U.S. The prolonged reality of not having access to typical social outlets contributes to poorer performance and less overall productivity."
People feel the urge to always be on call to ensure it for themselves and to their bosses that they are very much active when it comes to work. This is after a lot of people lost their jobs owing the covid-19 pandemic which makes it even more of a struggle to have that fear of you being among them.
But in turn should realise that nothing can or should top your mental peace and your lifestyle. If you are used to living an active lifestyle, not the one where you have your computer one side and your phone on the other, then you must keep doing it regardless of the tension or need for the job security.
As far as restricting your time with your co-workers, you should believe and do what you expect of them. It is important for them to realise that a certain time bounds your work and anything after that will not be urgent. To do that, you also must set a target, after which you will not be doing a particular work involving your co-workers for example sending emails.
Preferring yourself over anything else is the most important part to keep your metal health in check. This will not only make you less frustrated but will also make your company realise the importance of time that is given the nature of work. Employees are understandably feeling anxious and are more willing to put in extra hours in exchange for job security. But many companies have also come to expect that their workforce has extra time since they're not traveling into the office each day.