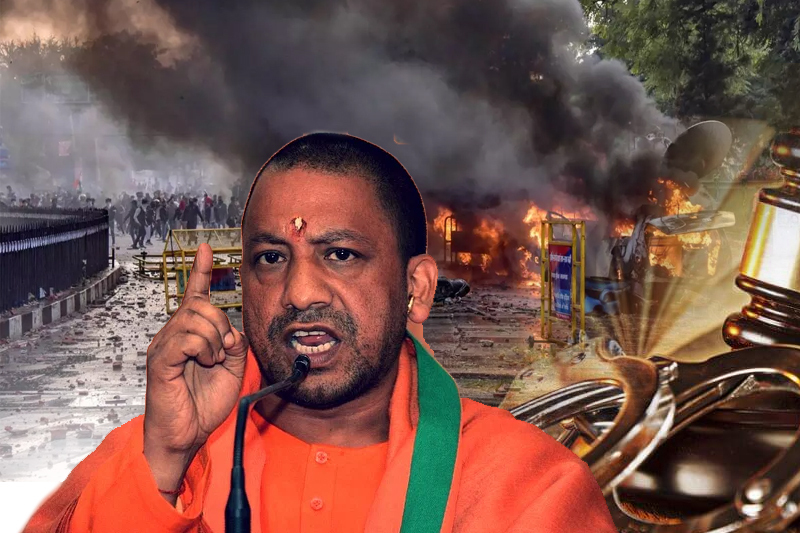 lawyers' group files criminal complaint against up cm over action against caa protesters
A criminal report was filed against Adityanath, the Chief Minister of Uttar Pradesh. This report was filed by a group of lawyers of international criminal and human rights. The filing was done before the visit to Davos for the World Economic Forum.
"for crimes against humanity committed between December 2019 and January 2020 in the state of Uttar Pradesh" was the concern that filed by a group of lawyers called Guernica 37. This was the time period of protest against the Citizenship Amendment Act when the UP government had taken crucial actions against protesters.
In its press release, the group talked about the principle of universal authority enshrined in Article 264 of the Swiss Criminal Code.
The group of lawyers named Guernica 37 has noted the actions of the government of Uttar Pradesh and chief minister Adityanath's administration. And after that, he raised concerns that suppressing the protests could be a crime against humanity.
As in his notes, he recorded several false arrests, torture, and death in prison cases between the time period of December 2019 to January 2020. Let us tell you that many Indian reports have also said that Uttar Pradesh is the top region where the maximum number of people are killed in police custody every year.
Keep Reading
The lawyers also said that after the adoption of the Citizenship (Amendment) Act in December 2019, the government dealt a severe blow to democracy by forcing the protesters to go back home. As per the report of UP police, 22 protesters were killed and more than 100 were injured in between the clashes of police. Media's ground reports showed the truth that how badly the poor protesters were beaten.
The National Human Rights Commission started the investigation of the claims in the year 2021, They said the Swiss authorities would work on the seriousness of the alleged crimes.
Guernica 37 also filed a claim report in the United Nations due to Yogi Adityanath's actions from 2017 to 2021.