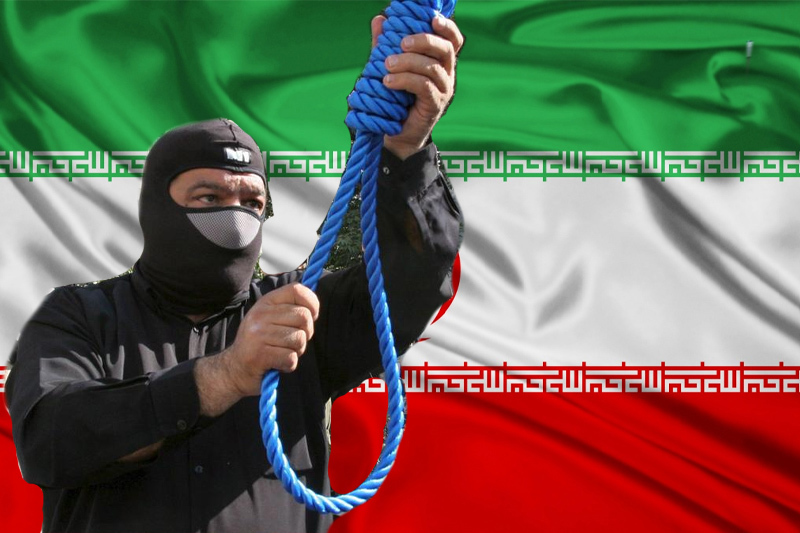 iranian death penalty continues – international condemnation
Iranian officials continue to carry out public executions, use torture, and impose death sentences for offenses that don't qualify as the "most serious" crimes, all in violation of international law. Iran Human Rights (IHRNGO) reports that at least 277 people have been put to death so far in 2023, with at least 106 of those killings occurring in the first 20 days of May, making it the "bloodiest month" in more than five years.
We had already updated you about the significant death sentence given by the Iranian government in January as well.
What we are seeing in Iran are extrajudicial mass killings done to instill fear in the public to maintain power, not executions. Mahmood Amiry-Moghaddam, director of the IHRNGO, said that instead of expressing regret and condemnation, the international community must take firm and decisive action to stop the Islamic Republic's killing machine.
Death sentences for drug offenses, earthly corruption, maharajah (waging war against God), and other non-lethal offenses are against international human rights law, which restricts the use of the death penalty to the "most serious crimes." Three protesters were put to death on May 19 during a high number of executions for drug-related offenses in May 2023, following trends from the previous year, when 44% of executions were for drug-related crimes.
Keep Reading
During the widespread demonstrations that followed Mahsa Jina Amini's death in September 2022, Saleh Mirhashemi, Majid Kazemi, and Saeed Yaghoubi (shown in the picture) were detained. Allegedly based on coerced confessions, all three were found guilty of maharajah. A family member claims that Iranian agents visited the Kazemi family two days after Mr. Kazemi was put to death, assaulted his brothers and parents, and detained three of his siblings.
Both government officials and members of civil society denounced these executions. In a tweet, Robert Malley, the U.S. envoy for Iran, said that such behavior was "an affront to the human rights and basic dignity of all Iranians." The European Union condemned Iran but also demanded that it end the death penalty.
Diana Eltahawy, Deputy Director of Amnesty International for the Middle East and North Africa, highlighted the unfair trial proceedings by stating, "The shocking speed at which these men were ushered to their deaths illustrates the Iranian authorities' flagrant disregard for the rights to life and a fair trial."
In terms of the apparent lack of due process, these three cases are largely representative of numerous other cases across the country. All detained protesters between September 16 and December 31, 2022, were reportedly denied access to legal counsel, according to data from the Iran Prison Atlas.
In a statement, the UN Independent International Fact-Finding Mission established to look into alleged human rights violations by the Iranian government stated that it was "deeply alarmed at the continuing executions of protesters while investigations of alleged human rights violations are ongoing" and that it found the executions of the three protesters to be "profoundly concerning," especially given "allegations of their having been convicted and sentenced through confess"
The Iranian government was urged by UN experts to end this horrifying wave of executions.
Ali Bahreini, the Islamic Republic of Iran's ambassador and permanent representative to the UN, was named to preside over the UN Human Rights Council Social Forum in November 2023, according to a letter from UNHRC President Vaclav Balek dated May 10.
On May 9, Volker Türk, the UN Human Rights Chief, referred to Iran's conservative weekly average of 10 executions as "an abominable record" and called for a moratorium with a view to abolition.
Following teacher protests in May 2022 and protests sparked by Ms. Amini's passing, trends from the previous year showed a spike in executions.
Director Mahmood Amiry-Moghaddam made the following statement in response to the Iran Human Rights 2022 report: "The international reactions to the death sentences against protesters have made it difficult for the Islamic Republic to proceed with their executions. The authorities have increased the number of executions for non-political offenses as restitution and a means of creating fear among the populace. These are the executioners' bargain-basement victims in the Islamic Republic. Civil society both inside and outside of Iran must respond in the same way to every execution if we are to stop this machine.
IHRNGO issues a warning that two Afghan citizens may be subject to public executions in violation of ICCPR Articles 6 and 7. Iran executed two people in public last year, along with at least three minors (ages 17 and 16 at the time of the crime), though there are suspicions that there were more. The juveniles were executed after being imprisoned until they turned 18 years old, according to IHRNGO.
Note By Us-
We the WorkersRight always stand for the truth and are in favor of human rights. Without exception, we are against the death penalty in all circumstances. The ultimate cruel, inhumane, and degrading punishment is the death penalty, which violates the right to life.
According to international law, a person's right to life is arbitrarily taken away when they are sentenced to death after an unfair trial.
Iran is continuously doing this by avoiding international laws. Time is passing but we have not seen any change in the death penalty in Iran.
World human rights leaders and advocates should join us to oppose this important act of Iran, Azad Iran will be just a slogan if people will not get the right to live, to live in the open air…without any fear!