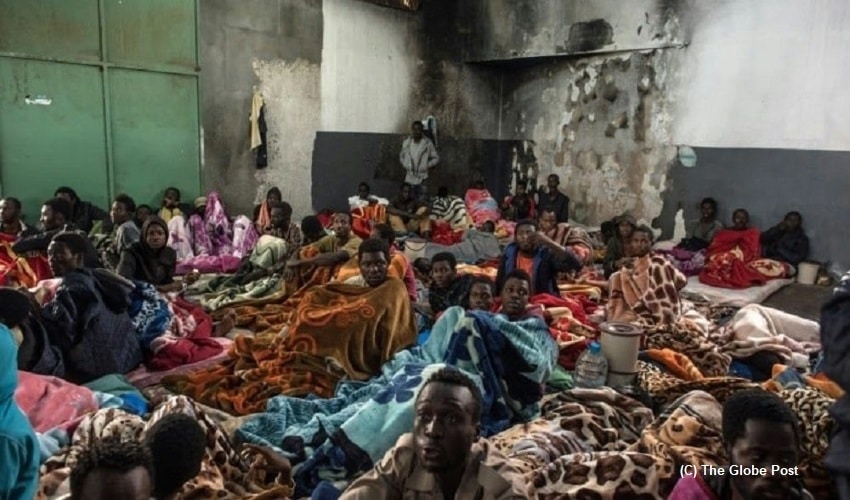 The UN group asked all countries to ensure that migrants can have an orderly, safe, and dignified return to their home countries.
The United Nations Committee on the protection of the rights of all migrant workers and members of their families, which monitors compliance by all countries with the International Convention on the Protection of the Rights of Migrant Workers worldwide, has launched a dramatic appeal to governments to act immediately to address the inhumane conditions of migrant workers stranded in detention camps. The UN group asked all countries to ensure that migrants can have an orderly, safe, and dignified return to their home countries.
Independent experts of the UN Committee underlined that migrants, mostly from countries of Africa and South Asia, are regularly considered scapegoats for the spread of the coronavirus. Every single day, there are reports of ill-treatment and even torture in the detention camps, with allegations that the detainees are not receiving medical treatment. Some are even left to die.
The Committee said it was deeply concerned about the situation of migrant workers, especially those detained in the Gulf countries, including Saudi Arabia and Yemen, and in North African countries such as Libya.
Francis remembered migrants trapped in Libya, subjected to terrible abuse & violence & held in detention centers that are more like a "lager," the German word for a concentration camp.

"Whatever you did, you did for me," he said, repeating Jesus' warning.https://t.co/cU0mc00Kgp

— Life Justice Peace (@LifeJustPeace) July 8, 2020
At the beginning of September, news and images of thousands of African migrant workers locked up in cramped and unsanitary camps in Saudi Arabia began to circulate. Videos showing detained migrant workers sleeping and eating in facilities with open-air sewers running across the floor and which "are evidence of shocking conditions that require immediate action from the international community." The same situation repeats in Qatar, where migrant workers have no right to health.
The Committee recalls that «The Covid-19 pandemic is currently wreaking havoc around the world. In many countries, the death toll is rising, health systems are being strained and unemployment rates are high, unprecedented. As governments do their best to control the most significant health disaster since 1918, they need to be aware that this pandemic makes migrant workers, who lack access to clean water, sanity, and health care, far more vulnerable than local residents. As the Covid-19 pandemic continues, it is more important than ever that human rights violations perpetrated against migrants cease immediately.
The Committee recalls the Joint Guidance Note on the Impacts of the COVID-19 Pandemic on the Human Rights of Migrants. and concludes: "We urge the governments of host and transit countries to rigorously protect the human rights of all migrants and to cooperate without delay with their countries of origin to ensure an orderly, safe and dignified return of imprisoned migrants."