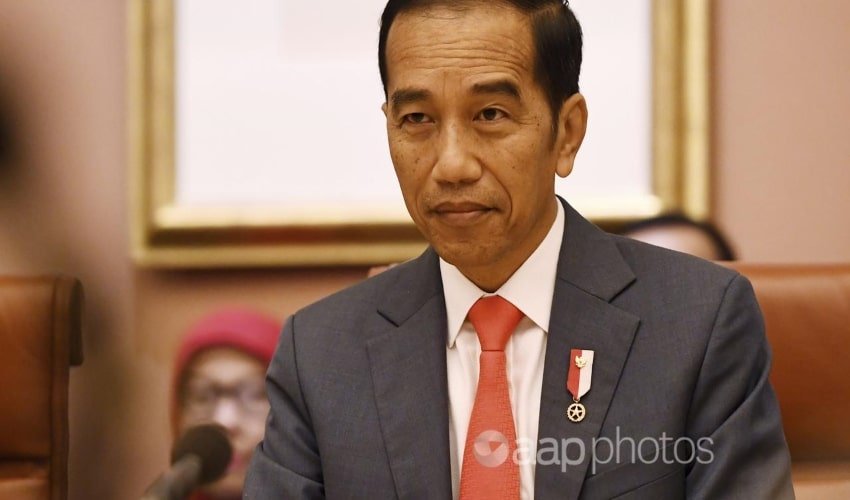 Indonesian President Joko Widodo signed the new controversial omnibus law amid ongoing protests
Indonesian President Joko Widodo has signed the new controversial omnibus law, as per a CNN Indonesia report. The 1,187-page latest version of the Bill was uploaded by the Indonesian government on the official website of the State Secretariat on Monday.
On October 5, the Indonesian lawmakers passed the omnibus Job Creation Law which led to the eruption of massive protests across the nation. While seven political parties extended their support to the bill, only two parties (Islamist Prosperous Justice Party and the Democratic Party) opposed the legislation.
Critics of the bill which includes the general public, civil society organizations, trade unions and legal experts have expressed concerns that it erodes labour rights and weakens environmental protections. Hours after President Joko signed the law, thousands of Indonesian carried out peaceful protests across Jakarta and other cities.
Indonesian president signs contentious jobs bill: CNN Indonesia https://t.co/R5HKrh00a2 pic.twitter.com/WKWznjKOn9

— Reuters Business (@ReutersBiz) November 2, 2020
While the bill would have automatically come into force in 30 days after being passed in Parliament, President Joko Widodo's consent shows his support for the contentious reform. The Omnibus Bill has been the centerpiece for President Joko Widodo during his second term in office. He defended the law as crucial for attracting foreign investment and boosting economic growth, particularly in the aftermath of the downfall caused by the Coronavirus pandemic.
As per a report by The Jakarta Post, Indonesian legal experts have pointed out some "fatal errors" in the bill that can result in a judicial review of the flawed legislative process at the Constitutional Court. Legal experts have found considerable errors in articles 6 and 175 of the final document uploaded on the ministry website. Significantly, these errors could void the document and expose potential faults in the legislative procedure.
The law is seeking sweeping revisions to more than 70 laws in key sectors including taxation and labour rights with the aim of attracting investment and slashing red tape.
However, trade unions have maintained that it will harm the already-troubled workers by allowing employers to cut basic protections such as mandatory leave and severance pay. In addition, environmentalists have expressed concerns that the new legislation will result in the destruction of Indonesia's tropical forests by spurring business activities.
Global investors have also warned the Indonesian government about the potential risks that the bill poses to the country's biodiversity. According to a Reuters report, 35 investment firms managing $4.1 trillion in assets have written to the Indonesian government expressing concerns that it will have a negative impact on certain environmental protection measures in Southeast Asia's biggest economy.