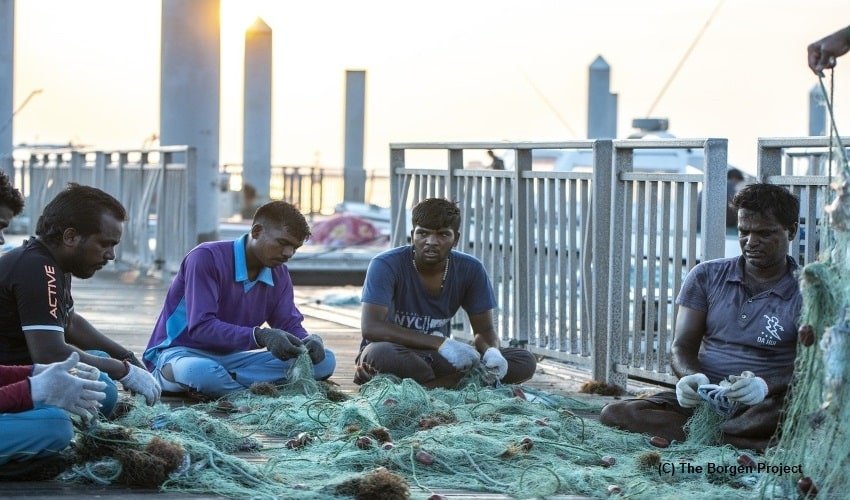 Even with the Domestic Workers Law in place, Qatar neglects the cruelty towards workers
Not long ago Amnesty international released a report stating the abusive pattern of treatment done on migrant workers and labours in Qatar. It said that the migrant workers from the gulf state are subjected to extreme overwork, lack of rest and foul behaviour shown to them by their superiors. Till now there is no improvement in the pattern.
Be it the domestic workers or those who work at site for heavy duty purposes, every single migrant labour is subjected to extreme cruelty and abusive behaviour. This has especially increased after demand for migrant workers increased after the official announcement of FIFA 2022, which is going to be conducted in Qatar.
This is what life is like for domestic workers in Qatar. Don't let abusive employers get away with exploitation. pic.twitter.com/ekes9ds0lK

— Amnesty International (@amnesty) October 21, 2020
One of the cases was of Henry, who wanted to work in Qatar and came to the country from Kenya in 2019. As he was excited for the work and pay, he quickly joined the work but not his horror, it was nothing like he imagined. In a report by the Human Rights Watch, it was revealed that at first he was not given any work, which meant no pay. Next month's payment was kept as a security deposit by his employer.
His struggles did not end here. Even though he received the payment for the following month, it was far less than what he had expected–830 Qatari riyals ($228). But before joining, he was promised somewhere around 1,200 Qatari riyals ($329) a month because of this promise, he had taken a loan with 30 percent interest rate.
The company had promised Henry to pay for overtime, extra work and 30 percent more payment than what he was receiving but none of that happened. The report even revealed that Henry was not the only one who was backstabbed but there were 13 other Kenyan workers.
Qatar has seen a rapid rise in the exploitation cases and incidents over the years even though the gulf state had passed a law for the domestic workers in 2017 called the Domestic Workers law.
These workers do not even have a say in any of the atrocities committed on them as they cannot report it anywhere. Domestic workers deserve a say in the laws and policies that affect their lives. The women we spoke to were resilient and independent – they had left their homes and travelled halfway across the world. Instead of being isolated and silenced, these women should be given a voice so they can advocate for their rights," said Steve Cockburn, head of economic and social justice at Amnesty International. Qatar was one the last countries to make a law in favour of the domestic workers or migrant workers which clearly identifies its reluctance to accept the situation in the country. But the problem is that even with the law in place, the situation is not improving. Human Rights organisations have been observing that the situation continues to get worse and what is even more horrifying is that earlier at least these cases came into the public view but now to maintain their image, Qatar is controlling the stories from coming out and running different campaigns to spread false information.