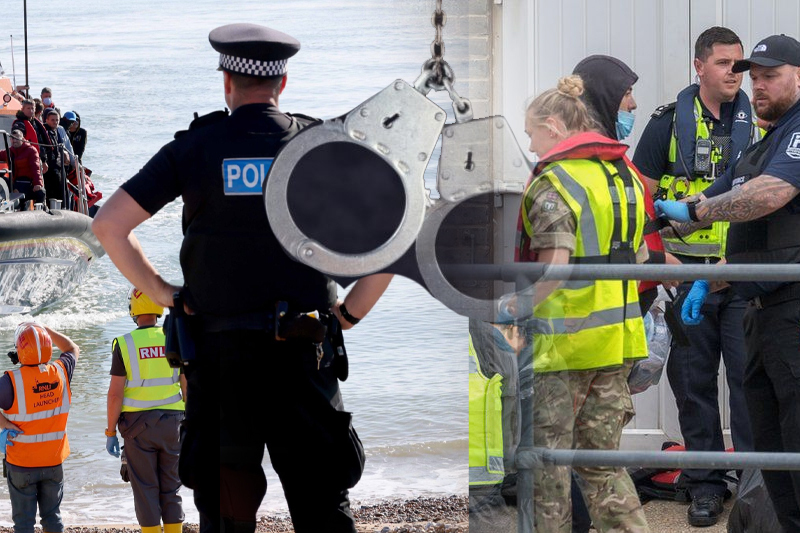 illegal immigrant arrested for working as border force official in uk
According to various news sources, it is confirmed that a man serving at the Home Office agency at the border of the UK had been fetched and gotten inside the jail. Saying that his bosses and officers on the border noticed his suspicious activities and then they immediately arrested him.
This all happened today on the 29th of December. The incident occurred when Border Force personnel participated in industrial action and six airports were on strike.
The man came to the UK around twenty years ago in his thirties. It is believed that he is from the Balkans. The official lied about his motherland or the place where he was from. He made false papers that gave him the right to live in the UK. Many Albanians said they were from Kosovo, a state that broke away from Serbia, to seek refuge.
Keep Reading
Government of UK on Kosovo
The government of the UK also said that after Kosovo's independence, Albanian citizens seek to get inside Britain. The government also said that from 2022 around 45,000 people trying to cross the English Channel illegally. And 13,000 are Albania's citizens. This is why the British government's anti-illegal migration strategy is targeting Albanian migrants to the country.
A statement from a UK Home Office came, saying that we expect high standards of our staff and it is clear that if we catch any default in the system. we deal with the immediate and act.
"On 6 December, the Home Office's Anti-Corruption Unit arrested four members of immigration staff on suspicion of conspiracy to commit misconduct and theft in public office.-said A Home Office spokesman.