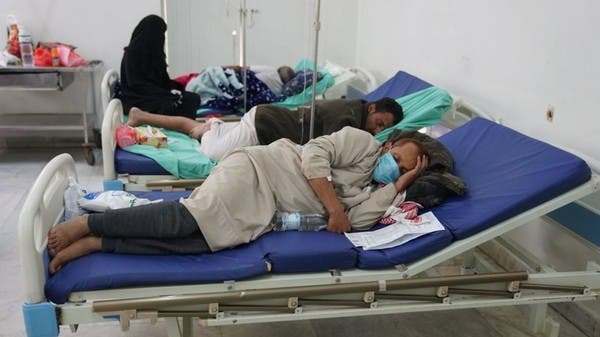 (C)Eg24news
Oxfam International said on Tuesday that Yemen is currently suffering from a forgotten cholera crisis, and warned of the high number of people infected with the disease with the approaching rainy season next April, while health care systems are on the verge of collapse.
The organization said, in a statement, that the outbreak of the epidemic last year is the second ever on a global scale, and cases are still increasing, referring to the announcement of a high cholera rate in Sana'a, Hajjah, Hodeidah, Taiz and Dhamar since 2017.
It explained that more than 56,000 suspected cases were recorded in the first seven weeks of this year, roughly equivalent to the number of cases recorded last year.
It added: "The number of cholera cases in 2019 was the second largest number ever recorded in a country in one year, no more than that was recorded except the previous outbreak in 2017, where there were more than a million cases." .
The organization confirmed that the continuous and steady rates of new cases over the past 14 months show that the disease is still prevalent in Yemen.
Mohsen Siddiqui, office director of "Oxfam" organization in Yemen, said: "The outlook is bleak for people in Yemen. Cholera cases are still at similar levels last year, and the rainy season is likely to cause thousands of possible infections."
He added: "This is a health crisis hiding in full view of everyone. It is horrific that this ongoing crisis receives so little attention."
He continued: "We need urgent action by the international community to ensure safe and unimpeded access to humanitarian assistance, as well as to bring all parties together to agree to a ceasefire at the national level."
He pointed out that the number of deaths caused by cholera decreased in 2019 to 1,025, less than half the number of deaths in 2017, and that efforts to completely overcome the disease have been greatly undermined by the war.