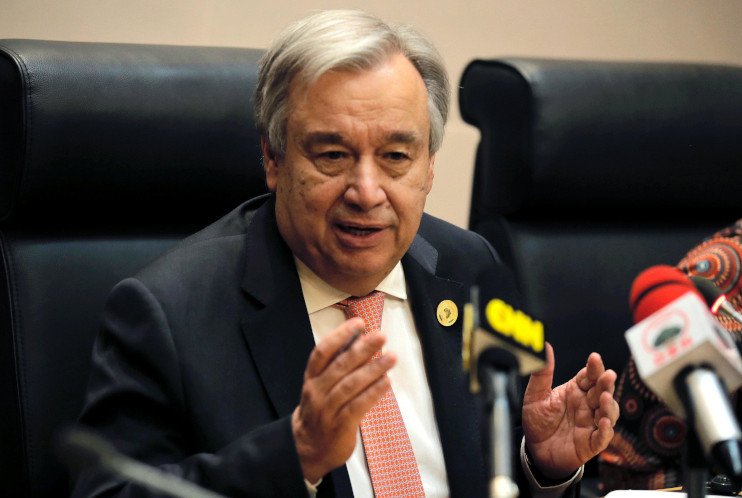 (C)GMAnetwork
UN listed 38 countries, including China and Russia, accused of intimidation and even reprisals against people who cooperate with the United Nations on human rights abuses.
"Punishing individuals for cooperating with the United Nations is a shameful practice that everyone must strive to eradicate," Antonio Guterres, secretary general said.
Governments frequently accuse human rights activists of terrorism or cooperating with foreign entities or damaging the reputation or security of the state, the report added.
"There is a disturbing trend in the use of national security arguments and counter-terrorism strategies by states to justify blocking the access of communities and civil society organizations to the United Nations,"
Women cooperating with the UN said they were threatened with rape and were victims of online defamation campaigns. UN staff often meet people who are too scared to speak, even at the UN headquarters in New York and its antenna in Geneva.
According to the United Nations Assistant Secretary-General of Human Rights, Andrew Gilmour, the cases mentioned in the report are only the tip of the iceberg. "We are also seeing more and more legal, political and administrative obstacles to intimidate – and silence – civil society," he said in a statement.
Some of the "shameful" countries are members of the Human Rights Council, which adopted a resolution last year reaffirming that everyone has the right to communicate freely with the UN.
In the 38 countries there are 29 countries with new cases and 19 with pending cases. New cases are in Bahrain, Cameroon, China, Colombia, Cuba, the Democratic Republic of Congo, Djibouti, Egypt, Guatemala, Guyana, Honduras, Hungary, India, Israel, Kyrgyzstan, Maldives, Mali, Morocco, Rwanda, South Sudan, Thailand, Trinidad and Tobago, Turkey, Turkmenistan and Venezuela…