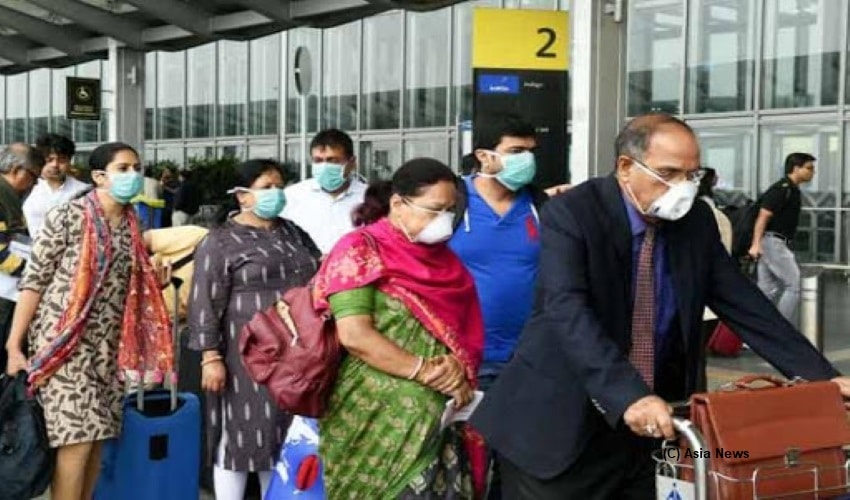 Migrant workers stranded in Sri Lanka have finally been able to move back to South Korea after one full year gap due to Covid-19 situation.
Migrant workers stranded in Sri Lanka have finally been able to move back to South Korea after one full year gap due to Covid-19 situation. Their work is surprisingly intact, something that has been well appreciated by the Sri Lankan government.
As many as 22 Sri Lankan workers have already been sent to South Korea and the next batch of about 30 is expected to leave in October 2020. According to Sri Lanka Bureau of Foreign Employment Mangala Randeniya it is indeed commendable that despite South Korean themselves reeling under pressure from the pandemic led slowdown in the economy, the country is graciously accepting Sri Lankan employees.
While none of the Sri Lankan expatriate workers have lost work, some who have worked there for close to four years may not see renewal of their contracts. Such migrant workers are awaiting return to Sri Lanka.
Up until September, almost 57, 251 Sri Lankans were registered to return from various countries where they are stuck. Of them over 41,000 are reportedly migrant workers with 31, 500 of them stranded in the Middle East itself. According to figures shared by the Foreign Employment Bureau, nearly 40 percent of the people awaiting repatriation in the Middle East are actually illegally placed economic migrants or those with expired visas.
The Sri Lankan Foreign Ministry sources have confirmed that currently, the Lankans registered to be repatriated by mid of this month include 1231 from Africa, 6890 from East Asia, 4765 from Europe, 55 from Latin America, 36663 from the Middle East, 871 from North America, 4817 from South Asia and 1959 from South East Asia.
Reports from Middle East confirm harsh treatment on those stuck in Jordan where tear gas was used outside the embassy to disperse a group of harried migrant workers looking for repatriation. Most of them don't have a place to stay. With factories closed and no employment, they are either housing with friends or being supporting by the employers in some cases through a stipend. There is no hope of remittance and survival has become a daily struggle.
Jordanian security forces used tear gas on a group of Sri Lankan migrant workers, stranded in the Middle East due to unemployment#SriLanka #LKA #COVID19SL pic.twitter.com/3A18TWltxY

— Sri Lanka Tweet 🇱🇰 (@SriLankaTweet) July 28, 2020
But Randeniya has confirmed that Sri Lankan authorities are trying to get their own back on daily basis. With planes flying in 200-300 people each day, the frequency of flights is low. This is also because, most cases are seeing one or two Covid-19 positive cases where so many people have to be quarantined immediately on arrival into Sri Lanka. The process is slow, but Randeniya is positive to get their entire lot back home safe.