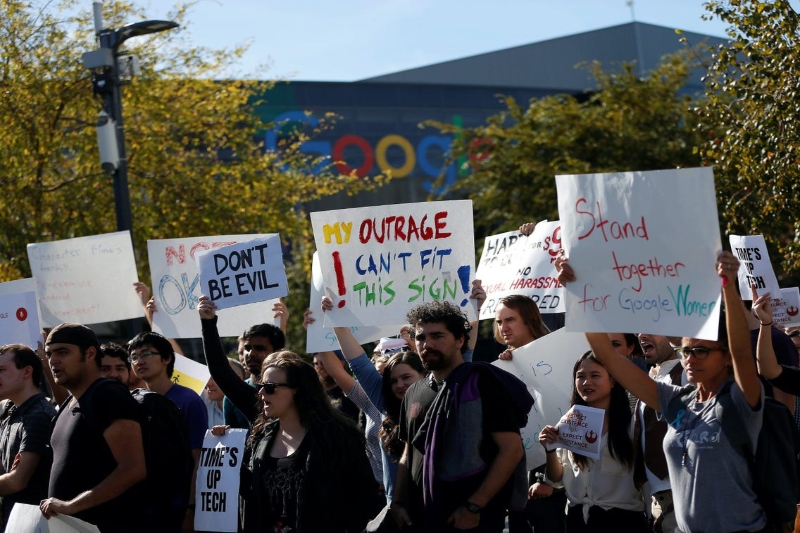 Silicon Valley's first union
Silicon Valley's first union: A group of Google employees decided to join the Communications Workers of America (CWA) industry union by creating the Alphabet Workers Union to address ongoing issues in Mountain View like inequality salary, corporate retaliation and controversial government contracts. About 230 Big G employees are part of the Union as of now, and according to the New York Times, its birth represents an unusual fact in the US industrial reality. 
"This is a historical fact: the first union in a major technology company by and for all workers in the industry," said Dylan Baker, software engineer at Google. The growing demands of the tech giant's workers to incentivize a review of company policies on pay, harassment, and ethical issues have accelerated the creation of a worker organization process. This union is based on years of courageous organization by Google workers.
"From fighting the 'real names' policy, to opposition to the Maven Project, to protesting the blatant multi-million US dollar payments that have been given to executives who have committed sexual harassment, we have seen first-hand that Alphabet only responds when we act collectively." Nicki Anselmo, a Google programmer, said. The union was born in secret in the first months of 2020, organizing slowly.
Then, in December, the project finally took shape with its leader elections and renaming itself the Alphabet Workers Union. Technically defined as a minority union, Alphabet Workers Union represents a fraction of the company's more than 260,000 full-time employees and contractors. Google employees who decide to join will pay 1% of their annual compensation to the union. The money will be used to pay legal fees and to organize staff.
"Our goals go beyond the classic questions like: 'Are people getting paid enough?' The issues we face are becoming much broader," Chewy Shaw, a Google engineer and vice president of the union's board of directors, affirmed. It is a time when a Union becomes an answer to these problems.
The Big G responded to its workers' initiative through Kara Silverstein, Director of Personnel Operations, who said the company has always worked hard to create a supportive and rewarding work environment for its workforce. "Of course, our employees have protected labor rights, which we uphold. But as we have always done, we will continue to speak directly with all our employees," she added.