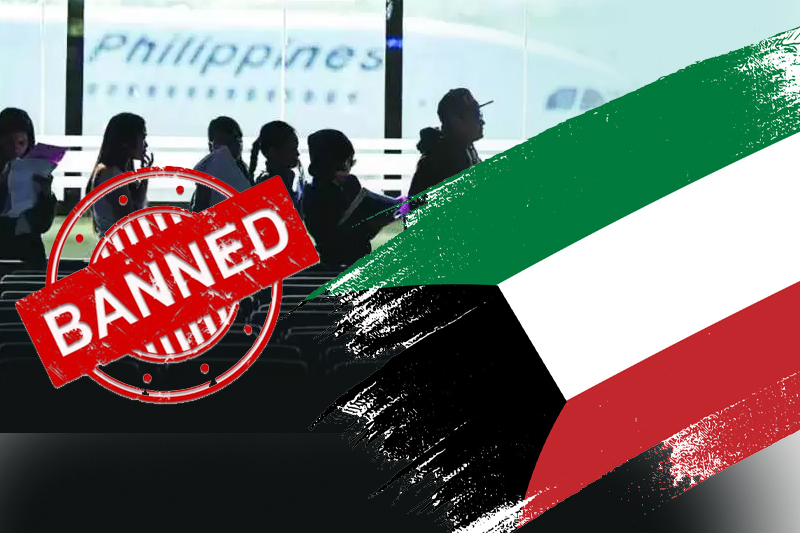 filipinos workers, not allowed kuwait
Following allegations that the South-East Asian nation "violated a bilateral labor agreement," Kuwait has suspended all forms of work and entry visas for Filipinos, according to the Kuwait Times and other news sources.
After an alleged breach of a bilateral labor agreement with Kuwait, the Filipino workers were suspended.
According to sources in the interior ministry, Sheikh Talal Al-Khaled Al-Sabah issued the suspension "because the Philippines has not complied with the provisions of the labor agreement between the two countries."
According to the sources, the decision was made because "the Philippines has violated the terms and conditions of the labor agreement," and it aims to impose state sovereignty. According to the Philippine Embassy in Kuwait, no such decision has yet been communicated to it by Kuwaiti authorities.
2018 diplomatic conflict
The relationship between Kuwait and the Philippines was significantly strained in 2018 due to a diplomatic row that erupted after a dead Filipino domestic worker (age 35) was discovered in the Arab nation. Later, the body was discovered in the desert.
Keep Reading
Following the incident, Kuwait and the Philippines agreed to a Memorandum of Understanding (MoU) on the protection of Filipino workers, which temporarily prohibited the deployment of Filipino workers there.
However, Philippine labor officials stated in February 2023 that they intended to negotiate with Kuwait to reevaluate the labor agreement that the two nations had signed in 2018. Kuwait is home to 268,000 Filipinos who work and reside there.
controlling Kuwait's populace
Following this discussion, the Kuwait Progressive Movement vehemently opposed what it claimed to be the exploitation of foreign workers in the nation. It urged officials not to single them out for blame for the imbalance in the demographic structure given that foreigners make up two-thirds of Kuwait's population.
After the Cabinet established a national committee to control the nation's population, primarily to lower the number of ex-pats, the leftist movement issued a statement rejecting it.
The statement rejected "the discriminatory proposition that holds ex-pats responsible for the demographic imbalance, which was the result of several factors, including the visa trade and recruitment of foreign workers because their wages are much lower."
According to the movement, foreign workers are subject to several discriminatory practices, including low pay, delayed or unpaid wages, lengthy workdays, passport confiscation, and others.
It denounced the kafala system, also known as sponsorship, and compared it to slavery because it binds foreign workers forcibly to their employers.