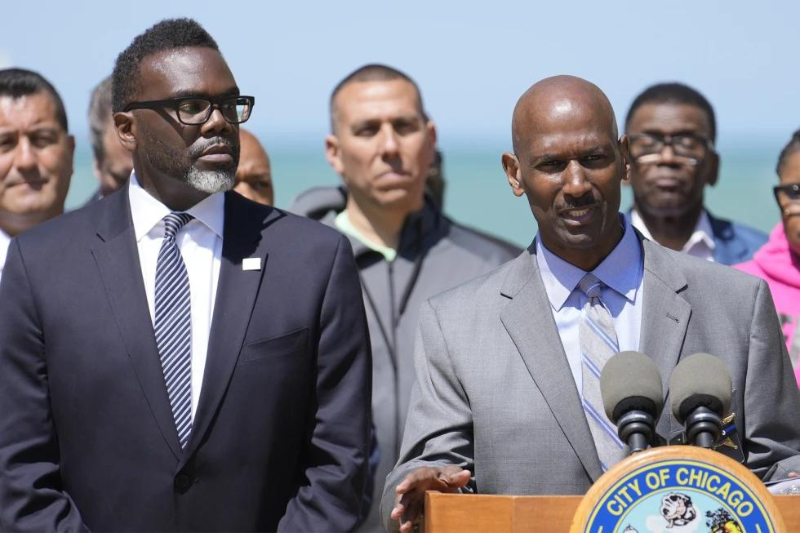 chicago multiple officers being probed for alleged sexual interactions with migrants
Both COPA and Internal Affairs are investigating serious allegations of multiple Chicago police officers having sexual interactions with female migrants, sources said. The accusations concern the 10th District police station in North Lawndale.
One of the officers allegedly impregnated a teenage girl, according to the Chicago Sun-Times.
If found true, a number of officers could face serious criminal charges.
In a statement, Mayor Brandon Johnson's office revealed its intense focus on allegations of sexual misconduct in the Chicago Police Department's 10th District and a deeply troubling accusation against an officer in relation to a minor new arrival.
Keep Reading
The city in Illinois has been receiving thousands of asylum seekers since last summer. Hundreds of them have been sleeping on multiple police station floors.
Governor JB Pritzker also called for accountability, stressing the need for a full investigation as fast as possible.
Meanwhile, an unidentified migrant said she had no problems with the 10th District. "I can't say anything bad because the officers are good to me and all my family." A non-profit group supporting migrants in the area said it has not heard about police misconduct from any of them, but called for meticulous investigations.
It's unclear if any of the accused police officers have been stripped of their powers.
There was a demonstration Friday evening outside the 10th District headquarters. One protester highlighted the fact that migrants often aren't aware of their rights. They wanted to support the community and be their voice too.