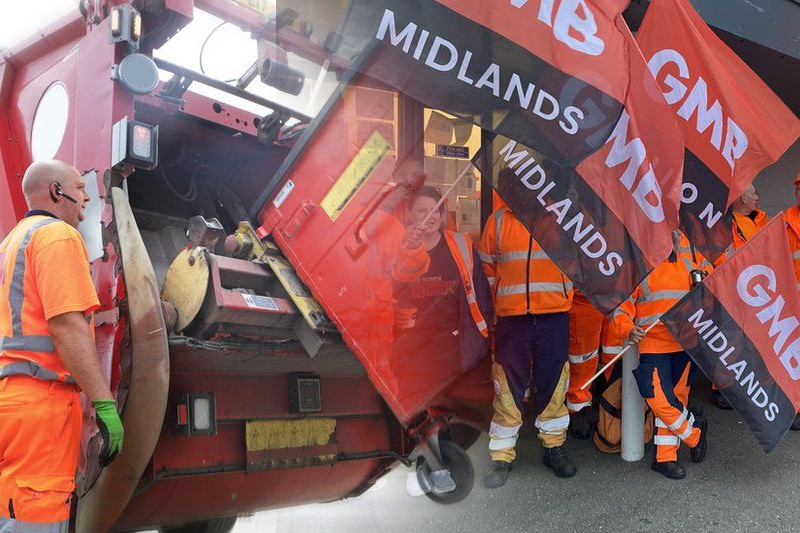 bin collections in sandwell face two weeks of disruption as refuse workers resume strike action
Bin collections in Sandwell, a borough in the West Midlands, are set to experience significant disruption as refuse workers belonging to the GMB Union have decided to resume their strike action. The industrial action, which recommenced on Monday, is expected to last for two weeks until 16 June, after union members rejected a pay offer made by Serco, the company responsible for employing the workers on behalf of Sandwell Council. The strike not only affects bin collectors but also involves street cleaners, tip workers, administrative staff, and transfer station employees. While Sandwell Council hopes for a prompt resolution to the dispute, Serco has urged the union to suspend the strikes during ongoing discussions.
Union Rejects Pay Offer
Keep Reading
The GMB Union announced on Friday that its members had rejected a pay offer, leading to the resumption of strike action. Refuse workers in Sandwell, employed by Serco, are demanding improved wages. The union had previously called off strikes scheduled for 30 and 31 May after Serco presented a revised pay offer. However, this offer was unanimously rejected by the members, according to the GMB.
Disruption Schedule and Services Affected
The strike action will occur every weekday from approximately 05:30 BST until noon. The workers involved in the strike include bin collectors, street cleaners, tip workers, administrative personnel, and staff at the transfer station responsible for unloading collected materials. Sandwell Council emphasized the significance of these services to residents and expressed its hope for a quick resolution to the dispute.
Efforts for Resolution and Ongoing Discussions
Sandwell Council has urged Serco to collaborate with its employees and the trade unions to find a resolution to the ongoing dispute. A spokesperson for the council emphasized the importance of the services affected by the strike and expressed hope that talks could continue and a resolution could be reached as soon as possible.
Serco's Senior Contract Manager, Tony Marston, stated the company's intention to work collaboratively with trade unions in accordance with recognition agreements. Marston urged the GMB Union to suspend the strike action while discussions were ongoing. In the event that the strike proceeds, Serco reassured residents that they would make every effort to minimize disruption to services.
Bin collections and various other essential services in Sandwell face a period of significant disruption as refuse workers belonging to the GMB Union resume their strike action. The workers are demanding improved pay, and despite a revised offer from Serco, it was rejected by union members. Sandwell Council and Serco are calling for a swift resolution to the dispute, and discussions between the parties are ongoing. Efforts are being made to minimize the impact on residents, but further strike action has been threatened if the offer does not improve.