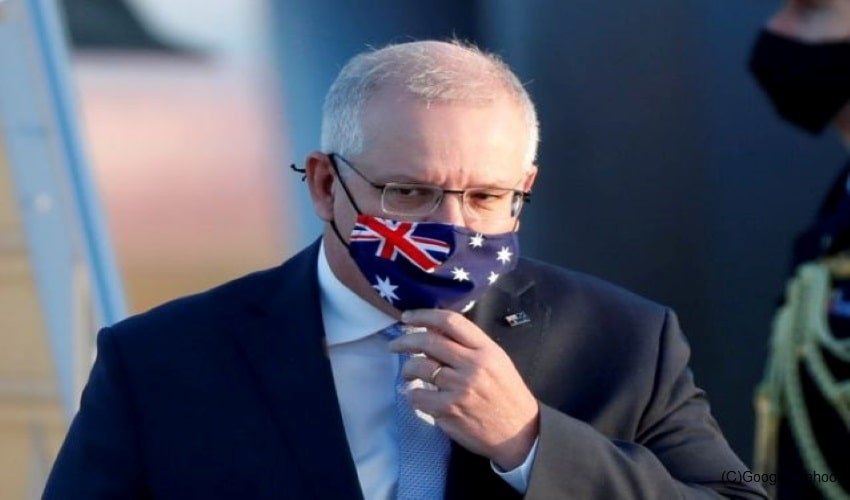 Australia slams Chinese diplomat's tweet as 'truly repugnant', demands apology
On Monday, Chinese foreign ministry spokesman Zhao Lijian tweeted a fake Twitter page, which outraged the Australian government as the country is already investigating over the alleged war crimes conducted by Australian army in Afghanistan – killing prisoners, civilians, and children. Zhao's tweet said: "Shocked by murder of Afghan civilians & prisoners by Australian soldiers. We strongly condemn such acts, and call for holding them accountable." Along with the tweet he posted a fake image of an Australian soldier holding a blood dripping knife to an Afghan child's throat.
Australian Prime Minister Scott Morrison slammed Chinese diplomat for posting the tweet and spreading misinformation. He said that Beijing should be "utterly ashamed" for sharing the "truly repugnant" image. He called it deeply offensive, utterly outrageous act. Australian authorities demanded an apology from China for its misdoing.
Shocked by murder of Afghan civilians & prisoners by Australian soldiers. We strongly condemn such acts, &call for holding them accountable. pic.twitter.com/GYOaucoL5D

— Lijian Zhao 赵立坚 (@zlj517) November 30, 2020
Morrison said, "The Chinese government should be totally ashamed of this post. It diminishes them in the world's eyes. It is a false image and terrible slur on our defence forces." He added that Australia authorities were looking into the matter of alleged war crimes, as was expected of a "democratic, liberal" country. Morrison, who quickly gained the support of its neighbouring country, New Zealand, warned Beijing that other countries were watching its actions towards Australia.
In this case an image has been used that is not factually correct, that is not a genuine image, so we have raised that directly with Chinese authorities.

New Zealand Prime Minister Jacinda Ardern
The French foreign affairs ministry called the post "unworthy of the diplomatic standards we have the right to expect from a country like China."
Despite the aggressive posting of the inflammatory 'fake' tweet, China did not show any sign of repentance for the same. Rather, Beijing hit back at Canberra as the Chinese Foreign ministry spokeswoman Hua Chunying said: "It's not China which should be ashamed, but Australia."
Bilateral ties between Canberra and Beijing have been spiralling downwards for sometime  but the recent incident took the relationship between the two to a new low. But there are 'billions of dollars' at stake here to get into an impulsive war of words. Australia, which is well aware of the fact that despite the diplomatic row, China is its biggest trading partner and any further escalation could impact the country's trade. Hence, despite its fury, Canberra still willing to let the matter be taken care of through diplomatic channels. Morrison very well knows the sensitivity of the situation, especially when his government is being questioned over the latest report by the Australian Defence Force (ADF) which claimed that "credible information" supported that 25 Australian soldiers killed about 39 Afghan civilians and prisoners between 2009 and 2013.
Morrison said, "Despite this terribly offensive post today, I would ask again and call on China to re-engage in that dialogue." He added that he hoped for the "awful" event to get settled into a type of "reset". Australian authorities even asked Twitter to take down the post, but the social media site refused to do so. Twitter said that it had marked the tweet as "sensitive", but added the comments by official government accounts were not in violation of its rules.